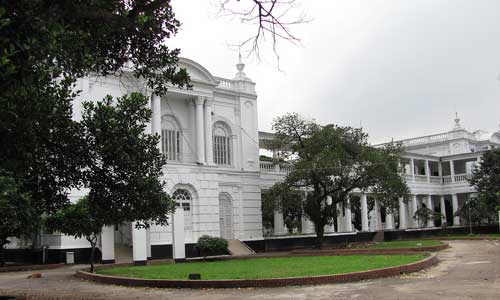 The International Crimes Tribunal 2 on Sunday asked the inspector general of prison to explain within a week as to why the war crimes accused were shackled.
The tribunal led by Justice Obaidul Hasan also asked the IG prison to answer under which authority and law the shackles were used.
The tribunal passed the sue motto order as the prison authorities produced four newly arrested war crimes suspects before the tribunal while two of them were shackled.
The four accused who were produced before the tribunal are Badsha Mia, 62, Osman Gani, 62, Nurul Islam, 75, and Jinnat Ali, 72, all from different villages of Maheshkhali, an island upazila in Cox's Bazar.
Badsha Mia was arrested on Friday and the others a day earlier.
The tribunal set July 22 for submission of the progress report into the investigation on the case.
Source: New Age