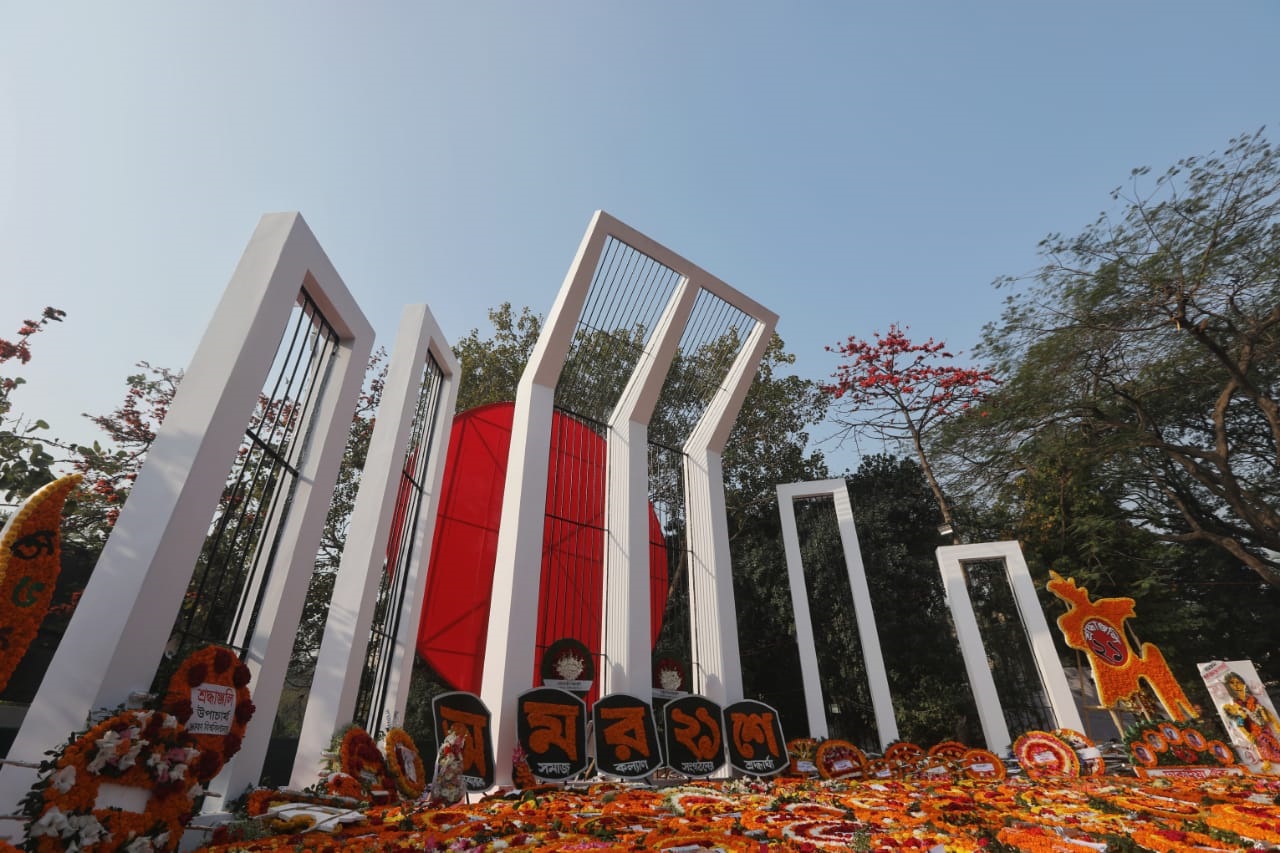 Numerous people assembled at the Central Shaheed Minar to pay sincere tribute to the martyrs of the historic 1952 Language Movement with the clock striking 12:01am on Thursday.
The day marks "Amar Ekushey," the Language Martyrs Day and International Mother Language Day.
Barefoot, holding blossoms of color and wearing only white and black, people solemnly walked the procession and offered their flowers and wreaths to the resting souls of the martyrs.
Among other brave souls, Salam, Barkat, Rafiq, Jabbar were killed in a police firing on this day in 1952 when students came out in a procession from the Dhaka University campus breaching Section 144 to press home their demand for the recognition of Bangla as a state language.
A source of ceaseless inspiration, "Amar Ekushey" inspired the nation to achieve the right to self-determination and struggle for freedom and the Liberation War.
Source: Dhaka Tribune