Advanced train tickets ahead of the Eid-ul-Fitr will be available from July 20, the railway minister has said.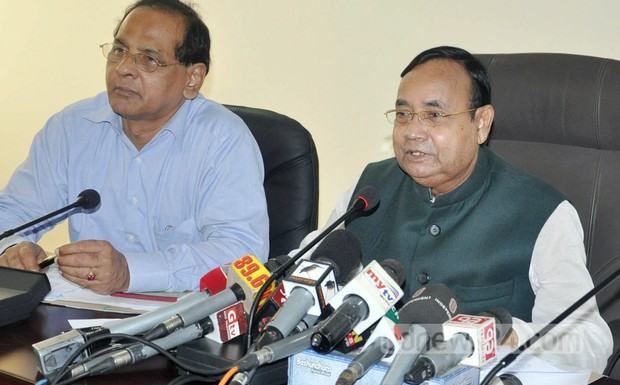 Md Mazibul Hoque said tickets can be booked until July 24. This time, a person will be allowed to buy a maximum four tickets.
He made the announcement at a press briefing on Sunday at the Rail Bhaban.
Return tickets from railway's west zone will be available from July 27.
However, the minister did not say how many special trains will run during the Eid festivities, but added that would be announced later.
A total of 166 extra coaches will be added to the trains and a number of additional engines will run to handle the pressure of extra passengers, he said.
He also said vacation of the high-ranking railway officials would be cancelled and they would work during the holidays.
Punitive measures will be taken in any case of negligence, he said.
In June, the ministry stated that advance booking could done only five days before the date of journey.
The moves aim at curbing a thriving black market in advance tickets, where tickets are sold at a very high price.
Minister Hoque said tickets for travelling between July 24 and 28 can be purchased in advance during the July 20-24 period.
Law enforcers would be alert to prevent black market dealings and stern measures would be taken against the criminals, he said.
The minister said in two months' time the tickets will be sold with passenger's name, age and sex mentioned in it to stop the black marketeers.
Railway Secretary Abul Kalam Azad said 18,000 tickets would be issued every day to meet the demand during the Eid vacation.
Like each year, five percent of total number of tickets will be reserved each for the railway officials and staff and the VIPs.
source: unbconnect