Eleven suspected robbers police detained from Khulna on Sunday morning have been killed in an 'encounter' in the Sundarbans, taking the death toll in the district in such incident in one day to 13.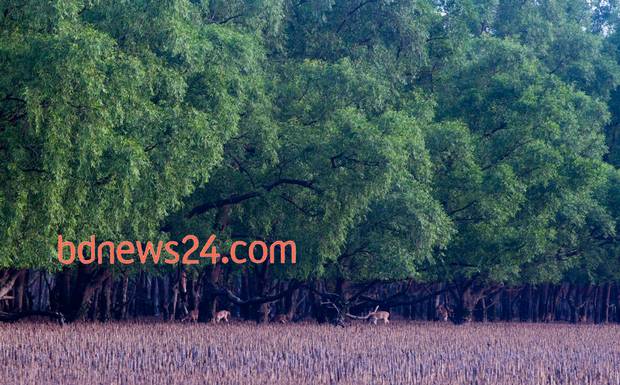 Khulna district's Superintendent of Police Md Habibur Rahman said the 'encounter' in the mangrove forest near Hadda village took place around 1:30pm.
In the early hours of Friday, two men were killed during a 'gunbattle' with police at Deluti Union's Jhilbunia village at Paikgachha Upazila.
A gang of robbers abducted college teacher Prasant Kumar Dhali from Jhilbunia and tried to flee by a speedboat on the Shibsha River when police and locals chased them, said Khulna ASP Shafiullah.
The robbers jumped off from the speedboat at a sandbar when it broke down, he said, adding that the shootout erupted when they fired to disperse the locals and police behind them.
"Police opened fire and killed two robbers on spot," Shafiullah said.
He said six firearms and 29 rounds of ammunitions were recovered from that spot.
Thirteen others were detained from there at the time. The law enforcers claimed they were members of the gang of robbers.
Later in the day, police took 11 of them to Hadda to nab 'Kashem', the head of the gang called 'Kashem Bahini', and recover weapons, SP Habibur Rahman said.
He said, "Kashem Bahini members attacked the law enforcers there and 11 were shot dead when police retaliated."
Six policemen including Paikgachha Police Station OC Shikdar Akkas Ali were injured in the shootout, Rahman said.
They were admitted to Paikgachha Upazila Health Complex.
The police official said 17 guns and 57 rounds of bullets were seized from the scene of the 'encounter'.
Source: bdnews24