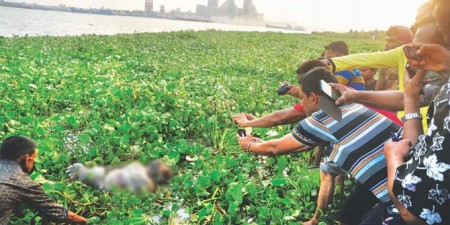 The state has filed a petition with the High Court to withdraw the Criminal Investigation Department (CID) from the investigation into the Narayanganj seven-murder case.
While filing the plea, Attorney General Mahbubey Alam told the HC: "Many problems have arose in the investigation into the case after involving CID as the Detective Branch of Police have been given the duties to conduct investigation in the case."
In reply the HC bench of Justice Md Rezaul Haque and Justice Gobinda Chandra Tagore adjourned the hearing proceedings till tomorrow.
The HC is set to give its decision in this regard on the same day.
Attorney General Mahbubey Alam will also submit the progress reports of CID along with three other reports over the incident before the court tomorrow.
Source: Dhaka Tribune