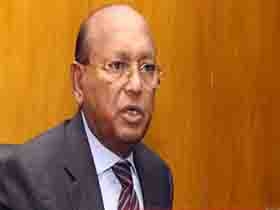 The minister for commerce, Tofail Ahmed, on Tuesday said a proposal floated by Nagarik Samaj, a planfo of citizens, for holding dialogue between Awami League and Bangladesh Nationalist Party was unacceptable.
He also termed the proposal as 'unrealistic' while talking to reporters at the secretariat.
Tofail said that the proposal gives legitimacy to the violence, arson and terrorism of BNP-led alliance in the name of movement.
Declining the possibility of dialogue Tofail said that 'Awami League is not a terrorist organisation and there is no question of sitting with BNP for any discussion.'
Nagarik Samaj a group of eminent citizen's proposed to sit for a dialogue with BNP to solve the on-going political crisis.
They also submitted separate memorandums to the president, Abdul Hamid, the prime minister, Sheikh Hasina, and the BNP chairperson, Khaleda Zia.
Source: New Age