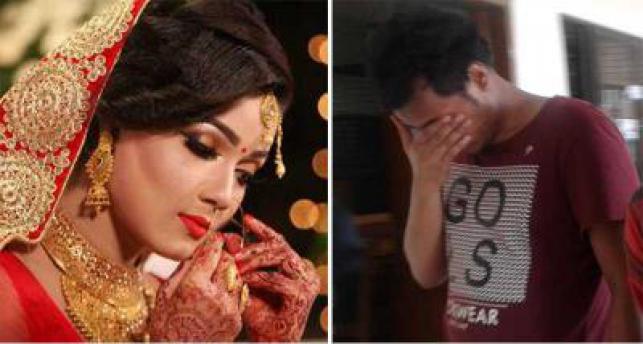 Shahriar Islam Shaon, who has been arrested in a case filed by just-married actress Mahiya Mahi, has once again claimed that Mahi is his wife.
Writing to a Dhaka court, Shaon said Sharmin Akhtar Neepa, who is known to the media as Mahiya Mahi, had previously got married to him. The published photos of their wedding were not meant to do any harm to Mahi, claimed Shaon.
Rather Mahi committed a crime hiding about this marriage, Shaon said in his written statement. His lawyer Belal Hossain told Prothom Alo that they got married on 15 May last year and his client has submitted all the documents, inlcuding the 'kabin', to the court.
However, his appeal for bail was not granted by the court as metropolitan magistrate Mazharul Islam sent Shaon to jail following a two-day remand. Police had appealed for a fresh seven-day remand, but it was turned down as well.
On 27 May, Mahi filed a case with Uttara West Police Station that led to Shaon's arrest.
In the chargesheet, Mahi alleged that those pictures were circulated online for demeaning her and so that her marriage breaks off.
Mahi tied the knot with a Sylhet-based businessman on 25 May.
Source: Prothom Alo