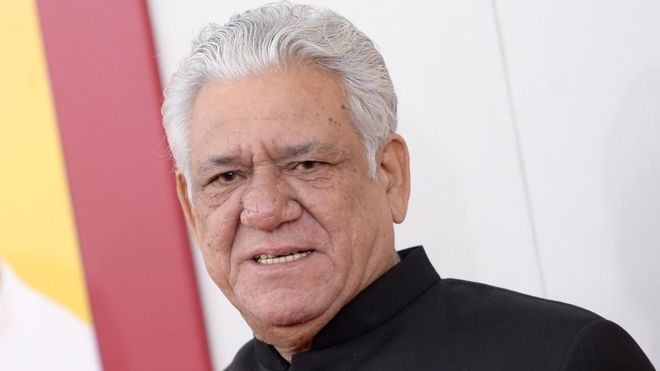 Veteran Indian actor Om Puri, star of British hit East is East, has died aged 66.
Puri suffered a heart attack at his residence in Mumbai early on Friday, reports say.
Om Puri, who acted in both mainstream and art films, was known for his gritty performances in a number of landmark Indian films in the 1980s.
He also appeared in a number of British films, including a cameo in Richard Attenborough's epic on Mahatma Gandhi.
A versatile actor, Puri was known for his roles in Indian, Pakistani, British and Hollywood films. He was awarded an honorary OBE for his contribution to the British film industry in 2004.
He found international fame for his roles in American and British films, including the 1999 British comedy East is East about a Pakistani immigrant adjusting to life in the north of England.
Puri also worked in City of Joy, The Reluctant Fundamentalist and most recently in The Hundred-Foot Journey.
At home, Puri was best-known for his performances in critically acclaimed films like Ardh Satya, Paar and the satirical Jaane Bhi Do Yaaro.
Puri was one of India's truly successful crossover actors, doing films with stars such as Jack Nicholson and Tom Hanks.
His roles in Govind Nihalani's Aakrosh as a tribal falsely accused of murder and a policeman in Ardh Satya beaten back by the system remains among the finest performances on Indian screen, our correspondent says.
(BBC)