After Indian authorities ordered recall of Maggi noodles from the shops, Bangladesh is also testing the product marketed by Nestle.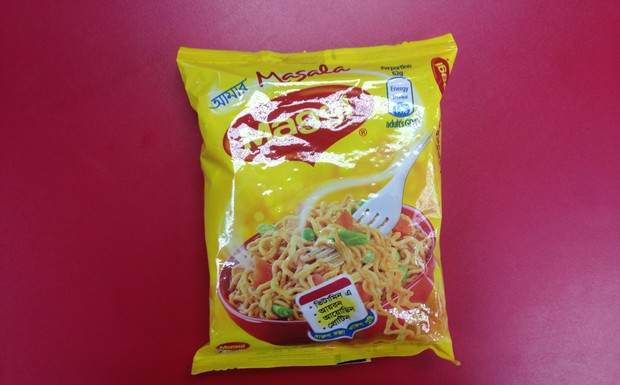 The Bangladesh Standard and Testing Institution (BSTI) has gathered samples of noodles marketed by four other companies, said its Assistant Director Golam Baqui on Sunday.
They are New Zealand Dairy's 'Doodles', Kallol Thai Food's 'Mama', Ifad Multi Product's 'Ifad Eggy' and  'Mister' marketed Pran Group's concern Natore Agro.
"Five samples of Maggi noodles have been collected and they were sent to the lab on Sunday. The results are expected in a week," Baqui told bdnews24.com.
According to him, products were tested 'regularly' in Bangladesh, but this one was initiated after 'dangerous level of lead' was found in instant noodles, manufactured by Nestle in India.
Source: bdnews24