Bangladesh and India are planning to start the movement of passenger and cruise vessels on coastal shipping routes, the state minister for foreign affairs has said.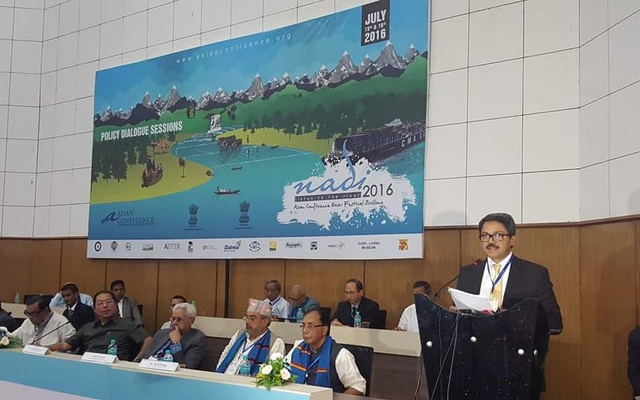 Md Shahriar Alam, speaking at a seminar at Meghalaya on Friday, said an MoU to that end was "in discussion".
He said the signing of the coastal shipping had opened up new avenues of connectivity and trade facilitation.
"We are also looking at plying of passenger and cruise vessels in these protocol routes," he said, also referring to the India-Bangladesh river protocols under which transshipment was taking place.
The state minister was speaking on the first day of the two-day Asian Confluence River Festival 'Nadi 2016' that began in state capital Shillong.
India's railway minister, Bangladesh's civil aviation and tourism minister and the chief ministers of Meghalaya and Mizoram were present, among others.
The Asian Confluence and the Government of Meghalaya are co-organising the event which is attended by the experts of Bangladesh, India, Nepal, Myanmar and Bhutan.
Alam also stressed on basin-wide management of rivers for the prosperity of the South Asia region.
He said South Asia could take advantage of the trans-boundary rivers for inter-country means of riverine transport.
"In a limited way, it is already taking place," he said. The Indo-Bangladesh Protocol on Inland Water Transit and Trade (PIWTT) has been operational since 1972.
The PIWTT was later amended and Ashugonj has been declared a "port of call" and "transshipment point" using which India is now transshipping goods to its north-eastern state Tripura.
This renewed PIWTT also kept a provision of doing third-country trade which, the state minister said, would "not only enhance intra-regional but also open up new opportunities of connectivity."
"The MoU on Use of Chittagong and Mongla ports by India would further enhance connectivity not only bilaterally but also sub-regionally when Nepal and Bhutan would eventually be brought into the ambit," he said.
Source: bdnews24