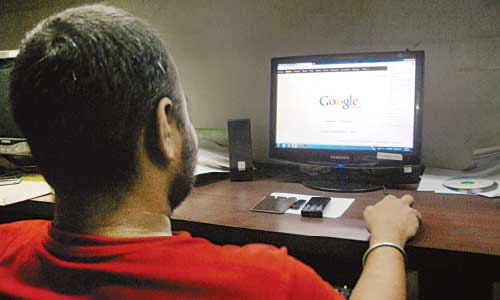 The government has initiated a move to resume giving licence for internet service providing business after a two-year break following a drive by the telecom regulator to streamline the ISP business.
Telecom ministry and Bangladesh Telecommunication Regulatory Commission officials said that the ministry in a recent letter asked the BTRC to send all the rejected ISP licence proposals.
'There was security concern for which the ministry held back giving the licence for ISP business. When we sent around 200 ISP licence proposals, the ministry rejected all those in a single letter demanding security clearance for such licence,' a senior BTRC official told New Age recently.
He said although the BTRC on several occasions asked the ministry to detail out the security clearance procedure, the ministry did not respond.
'We didn't know what agency will give the security clearance. Will it be the Special Branch of police or the local stations or some other agency? So we had to hold back all the applications,' he said.
The ministry officials said that the government's decision to resume giving ISP licence was following a BTRC drive to stop illegal ISP business.
'In the BTRC drive a large number of ISPs were found without licences and their operation was suspended. Those ISPs were applicants but got stuck for the licence deadlock. So, considering the suffering of the common people and also livelihood of small ISPs we asked the BTRC to send those applications again,' a senior ministry official told New Age.
'This time no security concern was mentioned but we advised the BTRC to inform the local police about the ISP operators of their area whenever issuing licences,' he said.
A BTRC official, however, said in most areas ISPs were backed by the ruling party. 'So they were lobbying with the high-ups and so the security conditions were lifted.'
Currently, there are around 2,000 illegal ISPs operating in the country, he said.
At present, there are more than 12 lakh users of broadband internet though ISPs.
According to the BTRC web site, there are 126 legal ISPs nationwide. Among them, 95 in Central Zone, 28 in South-East Zone, 8 in South-West Zone, 10 in North-East Zone and 17 in North-West Zone.
Besides that, 145 in category A (Dhaka metropolitan area); 29 in category B (Chittagong, Rajshahi, Barisal and Sylhet metropolitan areas) and 24 in category C (other than metropolitan area) legal ISPs are available.
Source: New Age