The authorities have shut down a publisher's stall at Amar Ekushey Book Fair on the allegation that it was maintaining a book containing material that police say hurt religious sentiments.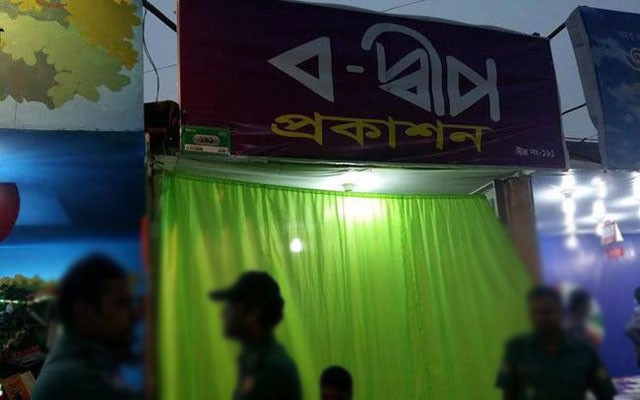 Police said they came to know from the social media that the book 'Islam Bitarka' of 'Ba-Dwip Prokashony' has hurt Islamic sentiments.
"We have found debatable material in the book. It also used objectionable words to describe Prophet Muhammad (Sm)," Shahbagh Police Station OC Abu Bakr Siddiqui told bdnews24.com.
His force conducted a drive on the stall and seized all copies of the book.
Copies of five other books were also seized to check if they contain similar materials.
Fair Organising Committee Member Secretary Jalal Ahmed, referring to police, said the stall was 'a threat for the fair's security'.
Source: bdnews24