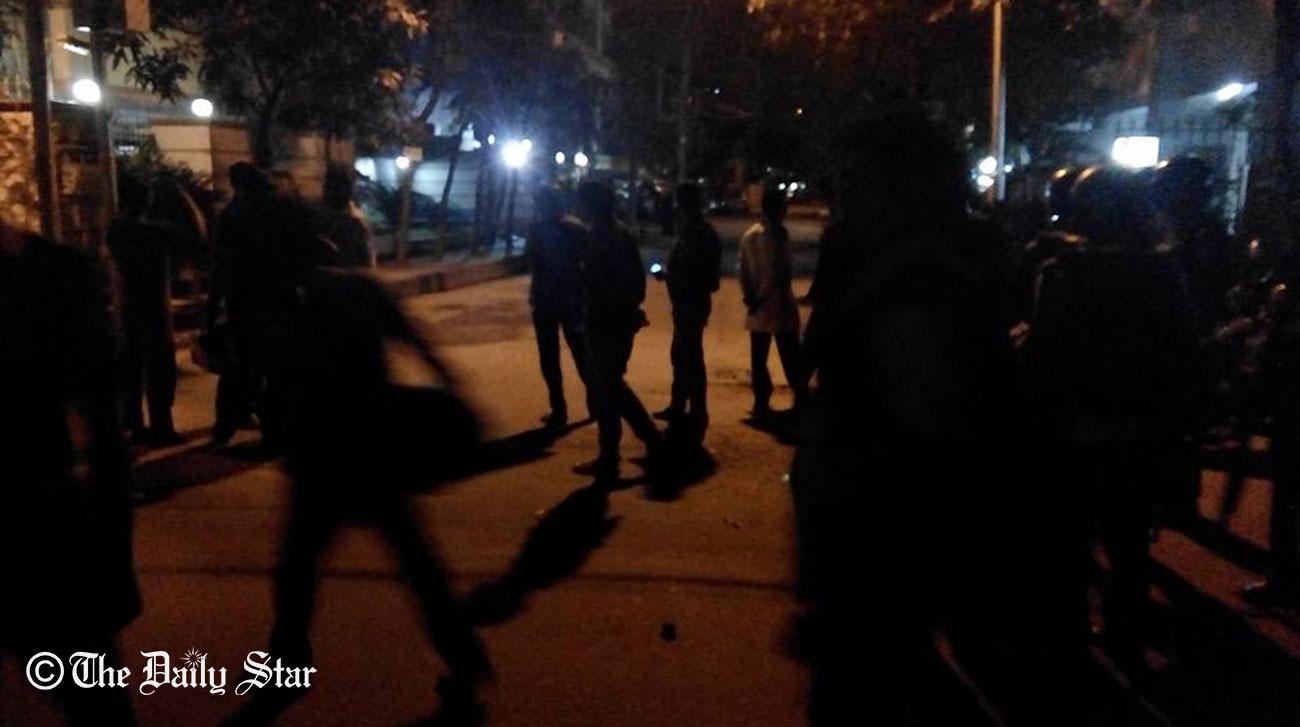 A police official has been killed in the gunfire exchange between police and criminals in Dhaka's Gulshan diplomatic zone where several including foreigners are being held hostage.
The incident, that began around 8:45pm tonight at Holey Artisan Bakery chinese restaurant on Road 79, has caused to injuries of at least 30 people including police officials.
Around midnight, Banani police Officer-in-Charge Salauddin Khan succumbed to the injuries he sustained during the encounter, Ataul Kibria, police's deputy commissioner of diplomatic zone's security, told The Daily Star.
haka police Additional Deputy Commissioner Ahad was among several law enforcers who sustained injuries, said Mizanur Rahman, senior ASP in the media wing of Rapid Action Battalion.
Last reported around 12:30am, police were trying to establish communication for a negotiation. However, no demands have been placed from the criminal group so far.
Monirul Islam, additional commissioner of Bangladesh's counter terrorism unit, told The Daily Star that some people were being held hostage at gunpoint inside the restaurant.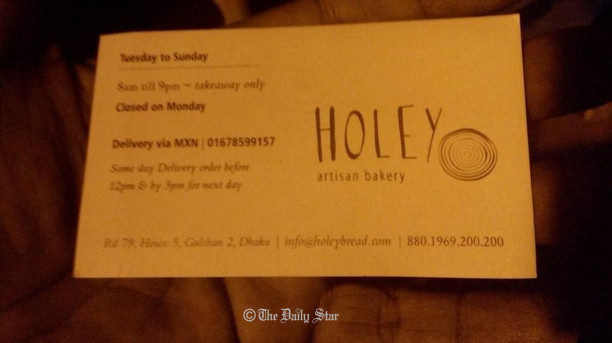 ARMED ASSAILANTS TOOK CHEF HOSTAGE: WITNESS
Sumon Reza, a kitchen staff of Holey Artisan Bakery, who managed to escape, said several armed assailants entered the restaurant around 8:45pm and took the chief chef hostage.
"They blasted several crude bombs causing wide-scale panic among everyone. I managed to flee during this confusion," he said. "They came armed with pistols, swords and bombs."
"They shouted Allah hu Akbar before blasting the bombs," he said.
After taking control of the restaurant, they began indiscriminate firing and hurling bombs on the law enforcers who tried to intervene. Televisions showed several with bullet injuries before authorities requested televisions to stop live telecast.
'THEY SHOUTED ALLAH HU AKBAR'
A businessman, Mohammad Suhrawardy, who lives nearby said he was out for evening prayers when he received a call from his home around 8:40pm.
"My family told me people shouted Allah u Akber before blasting several bombs. The lights of the restaurant were turned off during this time," he said.