The BNP–led 20-Party alliance has announced a countrywide agitation for Sep 5 to protest hikes in power and gas prices.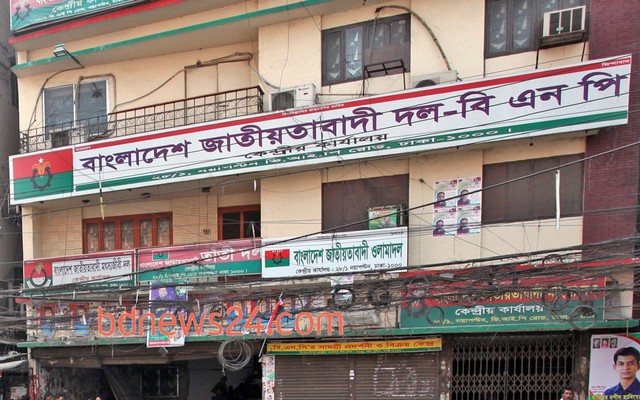 A statement issued on behalf of the coalition by BNP Standing Committee Member Nazrul Islam Khan on Wednesday announced its first agitation programme after the three-month-long countrywide blockade at the beginning of the year.
On Aug 27, the Bangladesh Energy Regulatory Commission (BERC) announced a 2.93 percent hike in power tariff and 26.29 percent rise in gas prices, effective from September.
The BNP-led coalition is against the move, alleging a government ploy to shift to the people liabilities amounting to billions of taka piled up because of the quick rental power plants.
The statement described the move to hike energy prices as 'anti-people', 'illegal' and 'illogical'. "The 20-Party demands immediate withdrawal of the decision," it says.
Earlier, when rumours of a gas price hike surfaced towards the end of last year, BNP's acting Secretary General Mirza Fakhrul Islam Alamgir had threatened a continuous movement against the government.
BNP did not immediately react to the price hike when it was finally announced at the end of last month. Its spokesperson Assaduzzaman Ripon said a day later in a press briefing that the party high-ups would decide on the course of action.
On Sunday, BNP Chairperson Khaleda Zia met coalition leaders and decided to go for soft movements.
The statement also urged people to oppose the government move and warned, "or else, the government will hike gas prices again in December".
Source: bdnews24