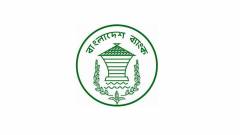 Entrepreneurs can now apply for funds to help meet the cost of implementing energy efficiency measures, as the central bank plans to launch green business financing.
"Fund worth $500m will be dedicated to green textiles," said Bangladesh Bank Governor Atiur Rahman at a seminar in the city yesterday.
"This will be an incremental fund like Export Development Fund (EDF), which now stands at $1.5bn," he said.
In 1989, Bangladesh Bank launched the EDF with an initial fund of over $31m to promote exports, with cheaper rates of interest.
The announcement of launching a green fund came in response to recommendations given by experts and entrepreneurs at the "Access to Finance—Environmental Sustainability in the Textiles Sector" seminar, jointly organised by the Policy Research Institute of Bangladesh (PRI) and International Finance Corporation.
PRI Executive Director Ahsan H Mansur chaired the seminar, attended by experts, entrepreneurs, lenders, and government officials.
The central bank chief put emphasis on branding the textile industry and other industries, saying the timing of the fund's launch is critical right now, as the global demand for environment-friendly goods are on the rise.
To popularise environment-friendly technology adoption, he said similar steps, such as setting up apps for female entrepreneurs, will be taken so that information related to green financing can be available.
Describing different measures already taken by the central bank, Atiur said Bangladesh Bank has so far identified 47 green products under the refinance scheme with the addition of three new products, including in the garment sector.
All financial institutions have also been directed to allocate at least 5% of their loan to green finance by 2016, he added.
BB governor urged the government to allocate the fund in the next national budget for green financing so that the central bank can lend at lower interest rates.
The central bank has been working with many development partners and some regulatory bodies in green financing, he said.
He suggested the stock market be used for another source of green financing.
"I think the securities regulator may allow some of the small companies to go public for raising funds from the stock market for green financing."
Professor Mustafizur Rahman said some fiscal measures can be taken to encourage environmentally-friendly products and to discourage harmful products.
"For example, India is rising in the ready-made garment sector. If you look at their budget in the fiscal year, which began in April last year, there was a conscious policy to project India as an environmental friendly ready-made garment producer," Atiur noted.
He said: "We have enough institutional mechanisms and financial resources, but I think we need to calibrate the policies in order to help this particular sector."
He said energy efficiency leads to higher productivity, and higher productivity leads to higher profits. "If this circle is ensured, then obviously it will be sustainable."
Former BGMEA vice president Faruque Hassan said the import of machinery, to be used in environmental-friendly initiatives, should be tax-free.
CEO of Standard Chartered Bank Abrar A Anwar said financing will not be available unless entrepreneurs are not responsible in green financing projects.
According to the keynote paper presented by Ahsan H Mansur, the textile sector in Dhaka currently consumes 1,500bn litres of groundwater annually to produce 5m tonnes of fabric (300 litres per kg fabric). The global standard is well below 100 litres per kg of fabric.
Entrepreneurs and textile experts also suggested cleaner production is a preventive, company-specific initiative intended to minimise the use of inputs, such as energy, water, and raw materials, reduce waste and emission, and maximise outputs.
Barriers like lack of awareness and mindsets were also identified against using green technology in apparel industries for green products at the seminar.
Source: Dhaka Tribune