Around seven persons with a big stash of explosives are inside the Mirpur building that lawmen have cordoned off since midnight, a top officer said today.
Rapid Action Battalion's (Rab) Director General Benazir Ahmed told reporters this afternoon they suspect presence of seven suspected militants inside.
"They have around 50 improvised explosive devices (IEDs), petrol and acid. They might have some small firearms," he told reporters in a short briefing.
He said, the lawmen were working with patience and diligence. But, if they do not respond to repeated calls for surrender, the lawmen would spring to action.
The six-storey building on Mirpur's Mazar Road in Dhaka has been under cordon since 12:40am, Faruqul Alam, officer-in-charge (investigation) of Darussalam Police Station, told The Daily Star.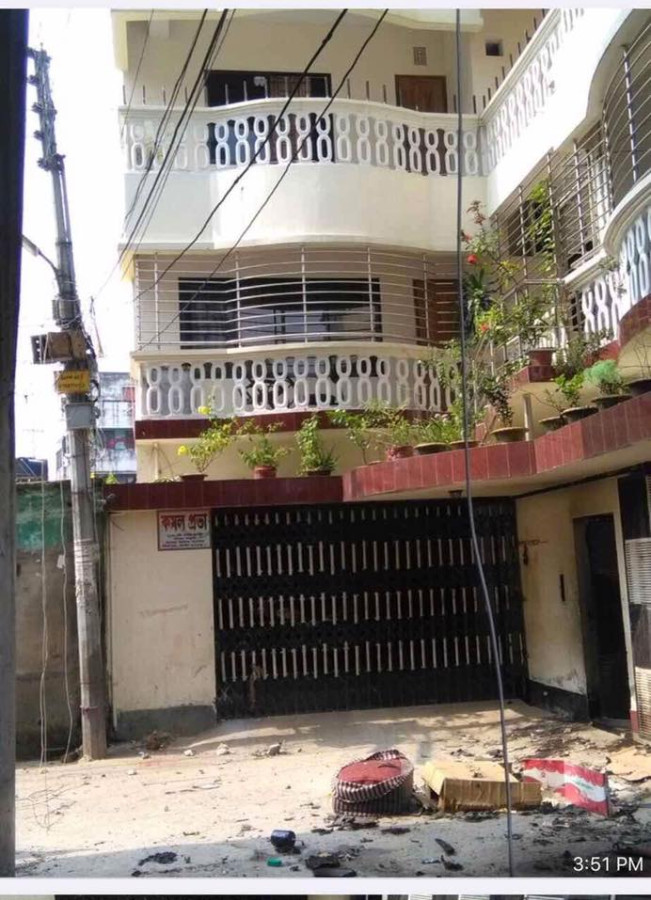 The "militants" blasted some crude bombs at the spot in the wee hours, said Commander Mufti Mahmud Khan, legal and media wing director of the Rab.
Locals sought anonymity to tell The Daily Star that the manhunt was being conducted for Khoka and Abdullah, two known faces in the locality who have been living there for long.
They spoke of hearing around three to four loud blasts around 1:00am last night. Residents of the building were evacuated and the locals taken to a safe distance by morning.
The two brothers are said to be married and fathers of children.
Source: The Daily Star