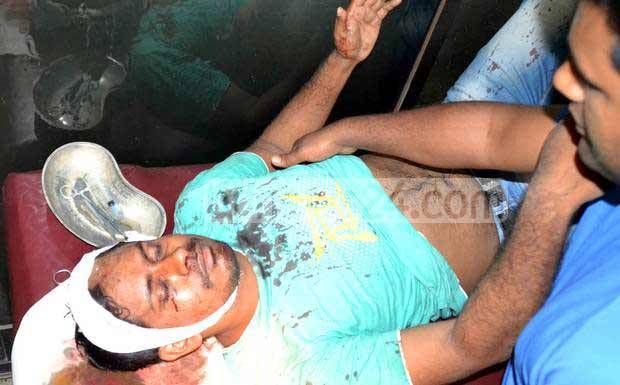 Over 150 intern doctors at the Rajshahi Medical College and Hospital (RMCH) have been charged in two criminal cases over an alleged assault on journalists on Sunday night.
Rajparha police OC Md Erfan said ATN News cameraman Mahfuzur Rahman and daily 'Amar Desh' photojournalist Asaduzzaman filed the cases on Monday midnight.
Eight interns — 'Subrata, Mizanur Raman, 'Mithu', 'Nayan', Obaidur Rahman, 'Rony', 'Shamim' and 'Palash' — have been named in both cases.
Several RMCH interns allegedly attacked journalists who went there to report on an alleged medical negligence late on Sunday.
At least 10 journalists were injured and the role of the police was questioned.
Journalists in the city held protest marches and organised rallies demanding punishment for the alleged attackers.
The interns at RMCH, on the other hand, went on a strike alleging an attack by the journalists.
The strike has led to immense suffering for the patients and people seeking medical help.
A patient died there on Monday due to alleged negligence but the hospital authorities claimed they were "short on manpower" as the interns were on strike.
Source: Bd news24