Transport workers at India's Petrapole, across the border from Benapole, have stopped work at the land port demanding Bangladesh authorities start searching for their fellow workers 'lost' in the neighbouring country.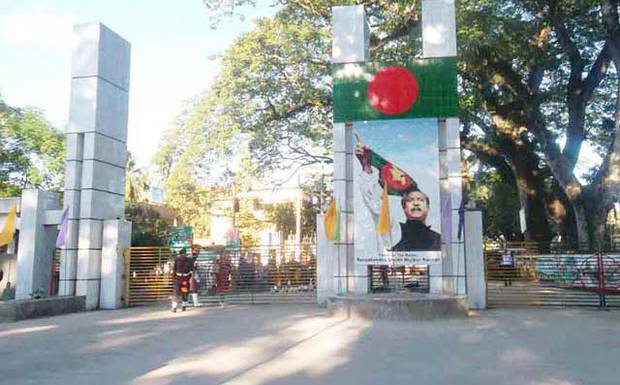 Superintendent of Benapole Check Post Cargo Department, Sirajul Islam, said the trading had stopped on Monday morning.
Kartik Chakrabarty of the Petrapole Customs Clearing Agent Staff Welfare Association said an Indian truck entered Bangladesh with a shipment of acid on Mar 11.
After unloading, the truck, the driver and helper have not returned to India.
Chakrabarty told bdnews24.com they had informed the Benapole port authorities several times but no action has been taken to find them.
"Therefore we have decided to stop trading indefinitely from Monday," he said.
Pradip Saha of the North 24 Parganas Bongaon Mahakuma Truck Workers Association said an indefinite strike had been announced at Petrapole until the truck with its driver and his helper were found.
Kazi Shahjahan Sabuj, a clearing and forwarding agent at Benapole, said the administration should investigate the allegations .
"Trucks are sold for a higher price in Bangladesh. So often some truck owners and drivers will illegally sell their trucks here to smugglers once they have come to Benapole," he said.
"Then they return and say their trucks were stolen, in order to avoid trouble with the authorities."
Sabuj said Border Guard Bangladesh has often seized trucks sold off in this manner from Benapole area.
Benapole Port Director (Traffic) Anwar Hossain Mallick said Indian C&F agents or workers associations had not submitted any written complaints.
"We have heard about the problem. We're trying to contact the workers and business leaders on the other side," he said.
Source: bdnews24