The two Asian sides will meet in opening match of World Twenty20 first round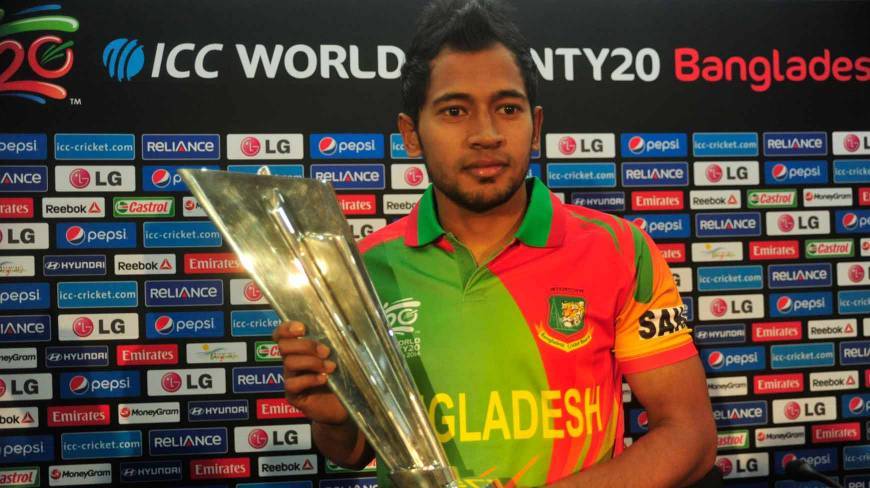 Bangladesh captain Mushfiqur Rahim eyes revenge over Afghanistan when the two Asian sides will meet in the opening match of the ICC World Twenty20 first round. The Tigers' awful time on the field cost them dearly against the Afghans as the home side lost in their Asia Cup tie recently, but Mushfiq insisted they will bounce back and go hard at their opponents in the World T20.
Hosts Bangladesh and Afghanistan belong to Group A alongside Nepal and Hong Kong. Only one team out of the four will progress further in the world event, and it can easily be said it will be either of the first two given their strength over the other two associate nations.
Bangladesh's dreadful time began in January and since then they have not been able to register any international win, be that be in Tests, ODIs or T20s. However, the wicketkeeper-batsman is looking to turn the tables when they get on the field on March 16.
"They [Afghanistan] will also be under pressure. They would like to do something in such a big event but we want to take revenge after being beaten in the Asia Cup. Our first target is to cross the first round, but more importantly, we are concentrating on the first game against Afghanistan. We have two matches after that against Nepal and Hong Kong," said Mushfiq during the ICC World Twenty20 captain's press conference yesterday.
Afghanistan also troubled Sri Lanka and Pakistan in the Asia Cup and one of the big reasons was no one had any idea of their strength or weakness. However, Mushfiq believes they did their homework for the game and they look forward to a positive result.
"We have found out more information about them [Afghanistan] lately. We have played against them, which helped in that regard. They might know enough about us but Shakib [Al Hasan], Mashrafe [Mortaza] and Tamim [Iqbal] didn't play the Asia Cup match against them. They must have seen these players on TV, but it is a different ball-game when they play against them," said the 25-year-old.
Injury has also been concern for Bangladesh since their busy cricket schedule began with the Sri Lanka series in January. Tamim Iqbal was ruled out of the Asia Cup after suffering a neck strain during the Sri Lanka series while off-spinner Sohag Gazi injured his right thumb during the Afghanistan clash in Asia Cup. Former captain Mashrafe bin Mortaza also suffered from a side strain during their opening match against India.
Mushfiq was also a part of the list when he suffered from a hairline fracture on his finger during the second Test against Sri Lanka. As a result he is just playing as a batsman while Anamul Haque has been carrying the job behind the wicket in the last seven ODIs.
"I had another X-ray. I will start keeping from tomorrow, and the pain has been less. I hope to keep wickets from March 16. I believe that we will find everyone fully fit which will make us stronger. I think it is important to do well on the particular day and overcome the pressure," said Mushfiq.
Bangladesh does not have a very impressive record when it comes to the World T20 and to top it with the poor run in recent times, Mushfiq believes these are enough reasons to make them hungry for a win and perform better on field.
"We beat West Indies in the 2007 tournament but haven't quite played consistently. We don't play too many T20s like the other international teams which hinders our consistent performance. Recently we have played some domestic T20 competitions, where our players have done well.
"We are more focused on working hard, and showing our performance. We are hungrier now. We want to show that Bangladesh can take up a big challenge in this World T20. We need to be calm under pressure, and there are guys in the dressing-room who play better in pressure situations. I hope they do that in the coming days," added Mushfiq.
Source: Dhaka Tribune