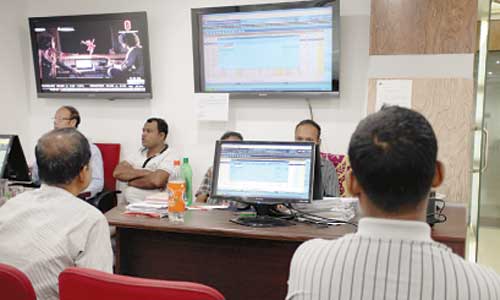 Only 2.62 per cent investors affected by the 2010-2011 stock market crash got the government's refinance fund in 28 months out of stipulated three years that will expire in August.
Tough conditions of the refinance fund and downward trend in share prices were major reason behind investors' lukewarm response to the three-year scheme worth Tk 900 crore, said officials of brokerage houses and merchant banks.
Investors might have opted to refrain from engaging with any fresh loan burden instead of repaying existing loans and trying to recover losses by managing own fund, they said.
Bangladesh Bank on August 26, 2013 released Tk 300 crore to the ICB as the first tranche of the refinance scheme after getting finance ministry's approval in this regard.
While, second and third tranche of the fund was released in January and July last year.
As per the latest report as of December 31, 2015, 24,988 investors received Tk 635.71 crore from Investment Corporation of Bangladesh at 9 per cent interest.
Around 9.30 lakh investors are yet to receive the facility although the tenure of the refinance fund will expire in August this year.
Of the investors, 18,102 investors are from 18 merchant banks who received Tk 423.66 crore and 6,886 affected investors of 15 brokerage houses who received Tk 212.05 crore from the scheme.
Besides, the ICB issued sanction letters to another 1,176 investors for disbursement of Tk 42.44 crore.
As per the ICB data, applications of 1,661 investors for loans worth amount Tk 65.02 crore have remain pending with the entity.
The loan benefit was announced as part of government-set compensation package for the investors who had investment below Tk 10 lakh during the market crash in 2010-2011.
As per the refinance scheme, the ICB is getting the fund at a 5 per cent interest rate from the central bank, the state-run investment firm is lending merchant banks and stockbrokers at 7 per cent.
The merchant banks and the stockbrokers were disbursing the fund to the retail investors at a 9 per cent interest rate, according to the scheme guidelines.
The borrowers are repaying the loan instalment in three months of interval.
The latest data also showed that the government has already recovered loans worth Tk 274.81 crore — Tk 204.50 crore from 18 merchant banks and Tk 70.31 crore from 14 brokerage houses against the disbursed loans.
Source: New Age