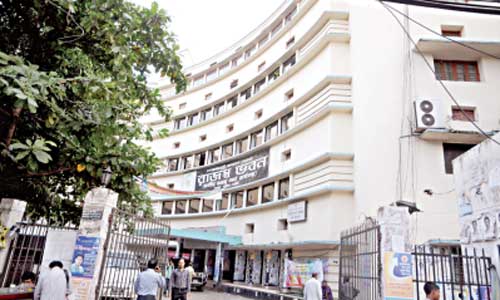 The National Board of Revenue has asked the country's employers for not employing unauthorised foreign nationals cautioning that the government has introduced huge penalty and other punishments for such employment.
It also requested the regulators of employment of the foreign nationals to take steps for ensuring the compliance of the law.
Income tax wing of the revenue board on Wednesday sent separate letters to the various employers' organisations and regulatory bodies in this regard.
The government in the budget restricted employment of foreigners without work permits and introduced huge penalty and imprisonment for violation of related provisions of the Income Tax Ordinance-1984.
Officials of the revenue board said that they requested the regulatory bodies including the Board of Investment and the University Grants Commission to disseminate the messages among the employers so that they can fulfill the requirement of the law.
Employers organisations including the Federation of Bangladesh Chambers of Commerce and Industry, Bangladesh Garment Manufacturers and Exporters Association, Bangladesh Knitwear Manufacturers and Exporters Association, Bangladesh Textile Mills Association, Bangladesh Re-rolling Mills Association, Foreign Investors
Chamber of Commerce and Industry and Metropolitan Chamber of Commerce and Industry were also
asked to take necessary steps in this connection, they said.
A high official of the income tax wing said that thousands of unauthorised foreigner nationals were working in Bangladesh, particularly in readymade garment industry, buying houses, private universities, liaison offices of multinational companies, IT, different joint-venture companies and other manufacturing industries, but they leave the country without paying taxes.
Such employments also deprived local professionals and skilled workforce, he said.
There is no clear statistics on the number of foreigners working in the country. Unofficial estimates, however, vary from two lakh to five lakh people, mostly from neighbouring India, Pakistan, China, Sri Lanka and many from western countries.
In the letter, the revenue board said that a company or the owner would have to pay as much 50 per cent of their total payable tax, or Tk five lakh, whichever is higher, as a fine
if it employs even a single foreign national without securing necessary permits from the Board of Investment or other competent authorities.
A person responsible for such employment will have to face punishment up to three years in jail.
The revenue board will also scrape the tax benefits including tax holiday facility for the companies for violation of the provision, it said.
Source: New Age