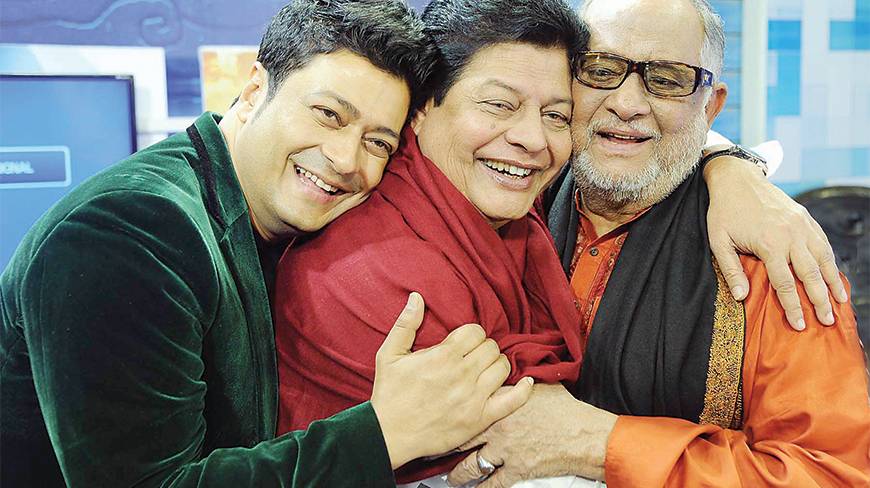 Nayak Raj Razzak said he has worked as a soldier against Urdu films.
The veteran performer became emotional while recalling his initial days in the film industry during his birthday celebration at Bangladesh Film Development Corporation on Saturday, January 23.
"Sometimes I spent my days in hunger with my wife and children. I used to earn Tk65 by doing a programme on BTV. Then I signed for the film Behula.
"We were fighting against Urdu films during those days," he said.
Addressing friends and well-wishers, the Lifetime Achievement recipient of the National Film Awards said: "I was born in a country of 70 million people. Today, I am a hero to 170 million people. It is a rare honour," he said while shedding tears.
"Those of you who are new to this industry, do not let this industry go astray. Be like Hasan Imam, Amzad Hossain, Rahman," he added.
The actor has turned 74. He won the hearts of millions through his powerful acting in the film Rangbaj. Some of his notable works are Abirbhab, Bashori, Etotuku Asha, Nil Akhasher Niche, Je Agune Puri, Moinamothi, Dwip Neva Nai, Sharalipi, Ashikkhit, Chutir Ghanta alongside others.
Source: Dhaka Tribune