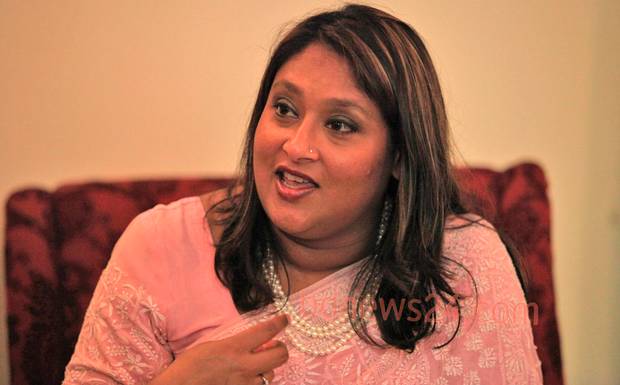 Global autism advocate Saima Wazed Hossain has called upon all to adopt a "holistic approach" to neuro-development disorders as she put forward six recommendations on the sidelines of the world health assembly in Geneva.
The Bangladesh mission in Geneva along with Brazil, India, Italy, Malaysia, Korea, Romania, US and the WHO secretariat organsied the side event on Wednesday in an effort to generate global support for a resolution awaiting final approval in the assembly.

Known by her nickname, Putul, in Bangladesh, Saima suggested a holistic approach that, she said, would enable "access to medical, educational and employment opportunities throughout their entire life".

"Incorporating neuro-developmental disorders in existing health educational and social development programs makes it feasible and sustainable for most countries," she observed.

She urged all countries to help develop "culturally sensitive and economically feasible" assessment and intervention techniques for those special children.

She also pitched for policies and programmes "based on scientific evidence and supportive of families, and not just the individual, and enable the inclusion of persons with neurodevelopment disorder in all aspects of society".

Saima, daughter of Prime Minister Sheikh Hasina, spearheads autism campaigns in Bangladesh, and it was largely her endeavors that brought South Asian nations together under the South Asian Autism Network's (SAAN).

The US-licensed school psychologist also called upon all to include mental health and early childhood developmental information in the curriculum of doctors and allied health professionals, teachers and school administrators, as well as social support workers.

She also urged the inclusion of research-based information in public awareness campaigns to fight myths surrounding disabilities.

She also recommended the creation of opportunities for stakeholders to engage policymakers in what, she said, ensuring services relevant to the needs of the community.

Health minister Mohammed Nasim had earlier urged all WHO member states to approve the autism resolution in the ongoing world health assembly that began on Monday in Geneva.

The World Health Organisation's Executive Board 'unanimously' accepted the resolution placed by Bangladesh last year, clearing the way for its placement in this general assembly for final approval.

The WHO annual assembly, where all 194 member states convene, is its supreme decision-making body.

The minister on Wednesday at the side event said the resolutions were "mandates and directions but they are just the beginning of a journey to make".

"The real challenge is ahead, where we all need to collaborate swiftly and energetically to bring about real changes which will affect lives of real people suffering from Autism," he said.

"To let them realise their potential in stigma free, passionate and helpful society. Let us work together in that spirit," he also called upon all.

Saima, however, said Bangladesh had made "much progress in reducing the stigma of autism".

However, she said, it has been "a significant challenge" to implement necessary programs and services.

"Dearth of trained professionals, lack of standardization in their training, limited infrastructure, no standardized cultural relevant scientifically sound procedures for assessment and intervention, and limited funds" are some of the challenges she said Bangladesh was facing to address the issue of autism.
Source: Bd news24