A probe has been initiated into the police firing during a clash at Tangail's Kalihati Upazila.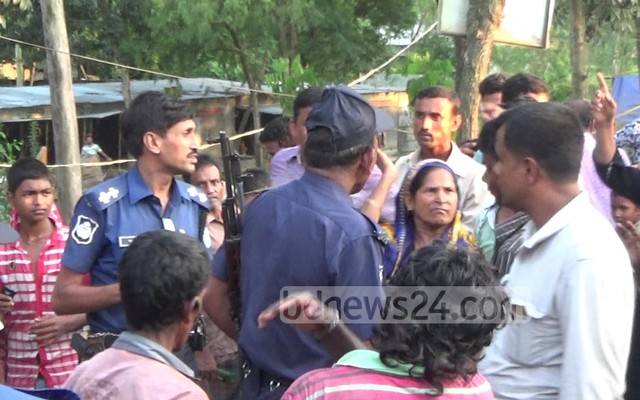 Three people were killed in the incident on Friday.
Police's Dhaka Range chief said that the policemen who had allegedly opened fire would be withdrawn from their duty.
The clash erupted when police tried to stop a demonstration by locals protesting against alleged rape of a woman.
A statement issued by the police headquarters on Saturday said that a three-member committee headed by Additional Deputy Inspector General (DIG) of Police Md Alamgir Alam has been formed to probe the matter.
The policemen, who opened fire on Friday, would be withdrawn from their duty.
"Orders have been sent to concerned authorities to withdraw those who fired shots during the incident," Dhaka Range DIG Nuruzzaman told bdnews24.com.
"The decision has been taken to facilitate an impartial investigation. Legal proceeding will be taken against those who will be found guilty," he added.
Autopsy reports by the Tangail Medical College and Hospital confirmed that the three died from gunshot wounds.
The hospital's Resident Physician Md Ashraf Ali told the media on Saturday that the deaths were caused by bullet injuries.
Source: bdnews24