The US embassy Dhaka has introduced a new system for 'Immigrant Visa' collection and post-interview document submission through a new customer-friendly website www.ustraveldocs.com/bd.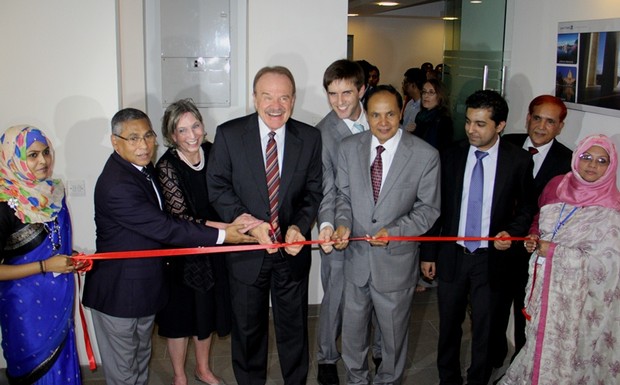 Ambassador Dan Mozena announced the new system at a ceremony in Dhaka on Sunday.
In the past, document submission and visa collection services were centralised in Dhaka.
The embassy in a media release said they realised that the Immigrant Visa applicants live throughout Bangladesh.
"For many, a trip to the capital city represents a significant disruption to their professional and personal lives."
Now applicants can reduce their trips to Dhaka and utilize a Visa Collection Center (Saimon Overseas) closer to home.
These centres are located in Sylhet, Chittagong, and Dhaka.
To choose a Visa Collection Center and avail themselves of document drop-off and visa pick-up services, Immigrant Visa applicants must create a profile at www.USTravelDocs.com/bd.
Only the main applicant needs to create a profile.
"For example, if your brother is petitioning for you, and your spouse and children are accompanying, you only need to make a profile for yourself."
The rollout of these services at the Sylhet and Chittagong locations will happen in two phases.
First, starting from Sunday, all Immigrant Visa applicants whose visas have been approved will be able to collect their passports from the nearest Visa Collection Center.
Following the first stage, starting December 1, all Immigrant Visa applicants will be able to submit their post-interview documents, if needed, through the nearest Visa Collection Center.
Source: bdnews24