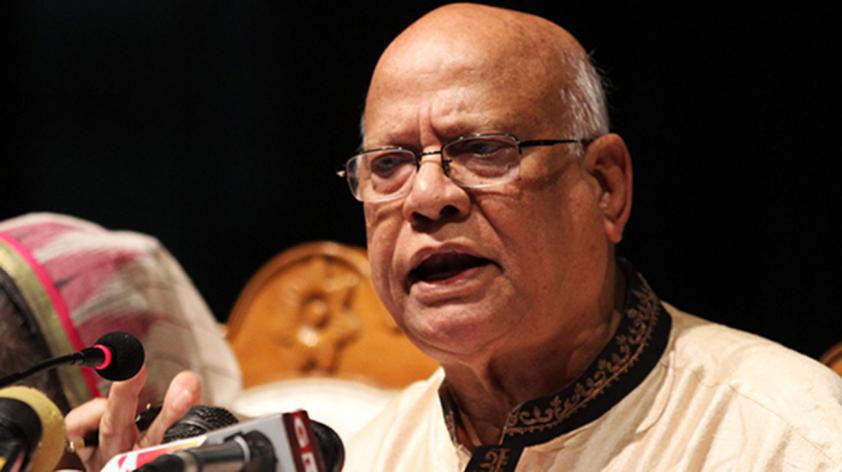 Finance minister AMA Muhith has said a surge in consumption caused by the pay hike in the public sector alongside increased investment would help the country's economy attain the GDP growth target in the current fiscal year, reports UNB.
GDP growth target is anticipated 7.05 per cent in the current fiscal year (FY16).
"It's my belief that consumption due to increased salaries in the public sector alongside increased investment will help us to gain the GDP growth target," he said, while placing the 2nd quarter and 1st half (July-December) report on budget implementation in parliament on Wednesday.
The finance minister said that according to the final estimation of the Bangladesh Bureau of Statistics (BBS), the GDP growth stood at 6.55 per cent in the last fiscal, (FY15), which is higher than other similar economies.
Regarding the GDP growth target of 7 percent in the current year, Muhith said that the World Bank, ADB, UN have projected 6.7 percent growth for Bangladesh, while the IMF has it a bit higher at 6.8 percent. "But, as per the provisional estimation of BBS, our GDP growth for this year will be a little over 7 percent."
He said although private sector investment was stagnant at the beginning of the current fiscal, a subsequent significant rise in private sector credit flow, growth in opening of LCs for importing capital machinery, and FDI inflows suggest the economy is coming out of that stagnant situation.
Source: Prothom Alo