Cultural Correspondent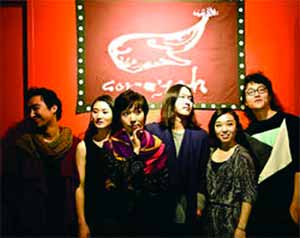 Korean Folklore Music Group, COREYAH' will perform  at  the   Charm of Korea  programme  in  the  city  on November 6.
This will be the sixth music event since last year to celebrate the long-standing friendship between Bangladesh and South Korea .
Coreyah is a Korean folklore music ensemble. Rooted in Korean traditional music, coreyah combines different ethnic musical styles such as African, Brazillian, and Mid-eastern and modern styles such as jazz and rock.
During  their  Dhaka  visit,  a musical group comprising six musicians will render a variety of beautiful international songs and Bangla music at 7:00 p.m. at the National Theatre Hall of Shilpakala Academy. This concert is open to all.
Previous music events, including the four concerts of Charm of Korea series, got warm receptions including standing ovation by the audience.
Cultural Affairs Secretary Ranjit Kumar Biswas will attend the concert as the chief guest. South Korean Ambassador to Bangladesh Lee Yun-young will host the concert.
The Ambassador hoped that through the success of these music events, two countries could become much closer by the power of culture, further boosting bilateral friendship. This concert will provide a good opportunity for Bangladesh people to taste and enjoy international music, he said.
Source: Weekly Holiday