Delhi will need to pay wheeling charges for using Bangladeshi territory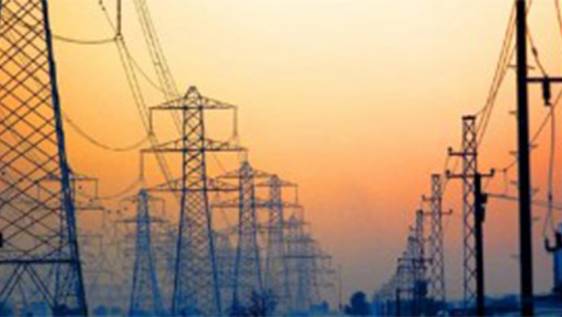 Dhaka has decided to allow New Delhi to transmit power through Bangladeshi soil in exchange for providing 500-1000MW of power to Bangladesh every day.
According to the plan, India will set up power lines for transmitting electricity from Assam to India's northwestern regions, using three routes including Dinajpur's Barapukuria and Jamalpur.
The 6,000MW capacity transmission lines on Bangladeshi area might stretch 100km if it was set up in Barapukuria and 200km if in Jamalpur, according to a report submitted by the joint technical team formed to construct a grid inter-transmission line between the countries.
A joint steering committee of the countries approved the report yesterday in its seventh meeting of Bangladesh-India power sector cooperation at the capital's Ruposhi Bangla Hotel.
Several members of the joint technical committee confirmed the news to the Dhaka Tribune.
A sub-station would be built on each route, the report said, while the technical committee also recommended forming a committee for a feasibility study to construct the transmission line from Rangia Raota of Assam through Barapukuria, or Jamalpur to India's northwestern regions, where an 800kV DC transmission line would be set up.
Two other possible routes of the transmission line are from Assam's Bongaon through Barapukuria or Jamalpur to Bihar's Punia where a 765kV AC transmission line would be set up, and from Assam's Shilchar via Meghna Ghat-Bheramara to West Bengal where a 400kV AC transmission line would be set up.
According to the report, India would also have to pay wheeling charges for using the Bangladeshi power corridor.
At the meeting, India also agreed to provide an additional 130MW of electricity to Bangladesh, of which 100MW would be commercially imported from Tripura and the rest through the Bheramara sub-station. Power Secretary Monowar Islam made the disclosure in a briefing after the joint steering committee's meeting. Monwar and his Indian counterpart Prodeep Kumar Sinha led the respective sides at the meeting.
Work is going on to launch a 660MW unit of the Rampal power plant within 2018, Monowar said, adding: "Positive discussions have been made in the meeting to import a further 500MW of electricity."
Indian Power Secretary Pradeep said: "We have taken some decisions to explore the possibility of interconnection between India and Bangladesh."
On the prospects of importing electricity from Nepal and Bhutan, a meeting among the countries was also planned for next May in India, to make a final decision in this regard.
Dhaka is keen to import electricity from India in order to reduce dependence on more expensive power from quick rental plants, of which production cost is average Tk17 per unit; each unit of electricity from India costs an average of Tk6. At present, Dhaka imports 500MW of electricity from India, 50% from the public sector and the rest from the private sector.
Meanwhile, the Bangladesh India Friendship Power Company Limited also held a separate meeting yesterday to review its progress in establishing the 1,320MW Rampal power plant at Bagerhat.
Source: Dhaka Tribune