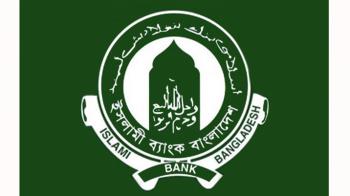 Saudi Arabia-based Islamic Development Bank (IDB) has expressed its concern over the massive reshuffle in the country's largest private bank, Islami Bank Bangladesh Limited (IBBL), without consulting bank's foreign stakeholders.
In a letter recently sent to finance minister AMA Muhith on 24 January, IDB president Bandar M H Hajjar said the foreign stakeholders of the bank — IDB, Saudi Arab, and Kuwait — who together hold 52 per cent of the bank's shares were not consulted before bringing the change to the top positions of the bank.
He also alleged the foreign investors were unable to attend the bank's meetings as they were held in a very short notice.
The letter further alleged that major decisions of the bank were being taken without their concern. Appointing the new chairman was also done without following the usual norm.
When contacted, Islami Bank chairman Arastu Khan said, "I am not concerned over the issue. I'll look into it. But none of the foreign investors came to attend the bank meetings after I became the chairman."
IDB president in the letter also said calling the meetings in a very short notice have become a trend in recent times. The foreign investors are unable to attend the meeting and verify the documents as a result.
The letter further said the foreign stakeholders felt that the control of the bank has been handed over to the local and independent investors. The recent changes in the top level of the bank have been done without the concern and approval from the foreign investors.
Islami Bank Bangladesh Limited undergone abrupt, major changes in its three top positions — chairman, vice chairman and managing director—on 5 January 2017.
Sources inside the government said the massive reshuffling in the Islami Bank's top positions was aimed at freeing the Shariah-based bank from what persons concerned claimed as clutch of Jamaat-e-Islami men.
The Islami Bank of Bangladesh started its journey in 1983 as local and foreign investors jointly took the initiative.
Foreign investors hold majority of the shares, which is now 52 per cent. Previously, it was 70 per cent.
The bank has more than 12 million customers in its 318 branches across the country.
Source: Prothom Alo