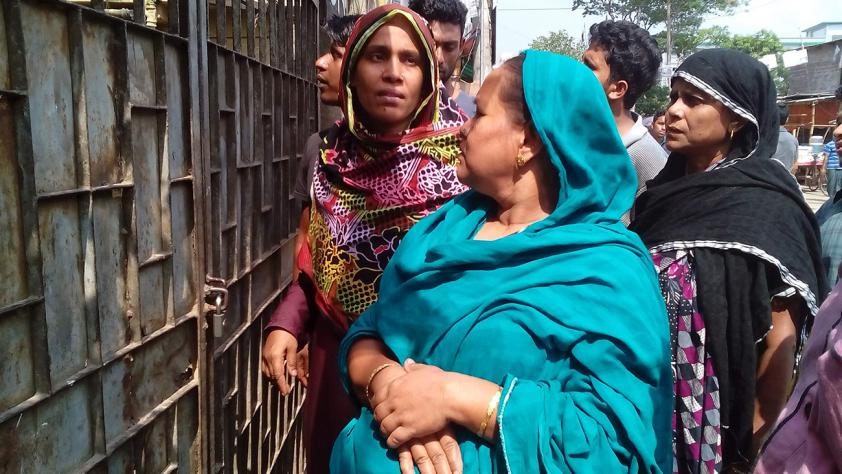 "Go home, voting has ended."
These are the words that the Ansar members posted to guard a polling centre in Goran of Dhaka told voters around 1:30pm today.
Defying the Ansar members some voters made their way to the first floor of the five-storey building of Ali Ahmed School and College in the afternoon only to hear that voting had ended.
As they insisted that they want to cast their vote, the assistant presiding officer said the centre ran out of ballot papers and voting would remain suspended, one of the aggreived voters told The Daily Star.
A female voter of Willes Little Flower School & College polling center, shared her frustrating experience as a first-time voters with The Daily Star.
Preferring anonymity due to security reasons, she said, "When we went to the centre, people asked us to go home, saying voting has ended."
However, they made their way into the voting center to find a group of men stamping the ballot papers with "Illish", a symbol of AL-backed candidate of Dhaka South City Corporation Sayeed Khokon, she added.
She further said "The vote rigging continued in front of the polling officers, and when we asked for our ballot papers to cast the vote, they handed already sealed ballot papers to us and asked to drop them in the box."
The young female silently turned on her mobile phone's video option to capture the scene.
Upon realising she was shooting a video, the men inside the booth pushed her out along with her mother and sister-in-law.
"The police told us to leave the voting centre and said they cannot do anything to help us" she said.
Meanwhile, voters find the doors of Maniknagar Model High School were already locked at 1:50pm, prior to their voting. Similar incidents occured in several polling centers around the city today.
Source: The Daily Star