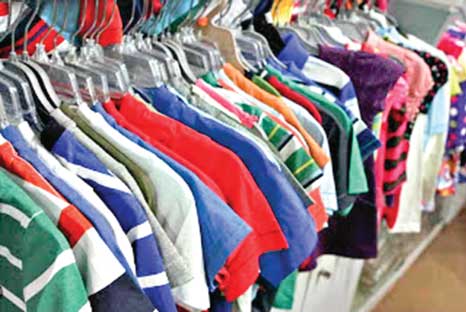 Apparel makers on Tuesday urged the World Trade Organization (WTO) to take effective steps so that non-tariff trade barriers are not used against least developed countries (LDCs), and sought quick implementation of Bali Ministerial decision.
"We urge the WTO to ensure that non-tariff trade barriers are not used against LDCs. We request the WTO DG to ensure that the Bali Ministerial decision is implemented effectively," BGMEA President M Atiqul Islam said.
He made the remarks at a discussion titled 'Strengthening the Multilateral Trading System-The Post Bali Work Programme' jointly arranged by Bangladesh Garment Manufacturers and Exporters Association (BGMEA) and Bangladesh Knitwear Manufacturers and Exporters Association (BKMEA).
Commerce Minister Tofail Ahmed, visiting WTO Director General Roberto Azevedo, Senior Commerce Secretary Mahbub Ahmed, Federation of Bangladesh Chambers of Commerce and Industry (FBCCI) President Kazi Akram Uddin Ahmed and BKMEA first vice-president Mohammad Hatem also spoke on the occasion.
The BGMEA President said the removal of tariff barriers is one area where many have helped. "We recognise that globally tariffs are coming down and the Doha Round implementation will accelerate that."
On Rules of Origin, Hatem said the preferential rules of origin are often considered too restrictive and inflexible in the case of LDCs, making it difficult for them to take advantage of an intended preference.
WTO DG Azevedo said Bangladesh is playing a strong role in implementing the Bali packages.
"Bangladesh is well placed to take a leadership position among LDCs in this issue and I encourage Bangladesh to remain proactive in this area. Bangladesh's substantive input and active engagement will help LDC group to realise the potential of Bali conference," he added.
Lauding Bangladesh's economic progress, Azevedo said the country has shown a remarkable progress in achieving MDG goals.
Regarding the formation of some mega trade blocs like the Transatlantic Trade and Investment Partnership (TTIP), Azevedo said such blocs cannot minus the WTO, rather those will plus the WTO.
Source: UNBConnect