Lack of publicity blamed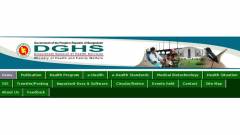 The Health Ministry introduced e-health service in 2011 to ease the process of making health-related complaints and suggestions to the authorities concerned but the lack of adequate publicity has prevented the service from gaining popularity.
Most of the people are not even aware of the service which they can use not only to make complaints but also suggestions regarding services at the public hospitals, several health officials told the Dhaka Tribune.
In the beginning, the MIS (Management Information System) department under the Directorate General of Health Services would receive a few complaints and suggestions but the number has now risen to 10-50 a day as feedback is even sent from upazila hospitals.
MIS Director Professor Dr Abul Kalam Azad told the Dhaka Tribune that the service was part of the initiative to digitize healthcare services and would ensure accountability and transparency in the sector.
"Using the service, any patient from anywhere can send us complaints as well as suggestions through mobile messages. We attend all the complaints and try to solve problems within the shortest time possible," said
Azad.
He said the media can play a crucial role in letting people know about the service across the country and urged people to lodge complaints using mobile phones.
Officials told the Dhaka Tribune that there was a signboard on the premises of every public hospital containing all the necessary information on how to use the service.
In the message option of his mobile phone, a person needs to type CMP and the hospital code, separated by a space, and then the complaint or suggestion preceded by another space, and send the message to

01733-077774.
In the past, complaints in most cases were only lodged with the authorities of the specific hospital which is why the central authorities could not know about that, said officials.
Moreover, there were allegations that hospital authorities do not respond to complaints immediately, they added.
Dr Azad said: "In the e-health service, the complainant is contacted over phone for the details and the authorities concerned are then contacted to solve the problem. Most of the complaints are resolved on the day those are made."
Source: UNBConnect