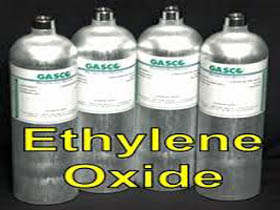 The commerce ministry has proposed bulk import of Ehylene oxide gas replacing the current cumbersome practice of bringing it in cylinders.
The proposal includes setting up a bottling plant of the gas making it easy and cheaper for the local users. The gas is used mainly in textile and pharmaceutical industries.
Official sources said the proposal will have to be approved by Cabinet Economic Affairs Committee—the highest policymaking body of the government dealing with the permission of importing such product.
The Cabinet body is scheduled to hold a meeting on March 27 to consider the commerce ministry's proposal, said an official speaking on condition of anonymity.
A local company JMI Industrial Gas Limited has shown interest in setting up the bottling plant.
Currently retail users import the gas in cylinders. It makes their job difficult and lengthy as the cylinders need to be returned to the suppliers.
Garment and pharmaceutical industries favour local bottling of the gas to avoid delays in the import process. It is likely to lower the cost of the gas, industry insiders said.
"If the local industries are allowed to import the gas in bulk and bottle it  local drug and garment manufacturers will benefit", according to the proposal.
According to United Nations Commodity Trade Statistics Database, Bangladesh imported
5,222 kg of Ethylene Oxide worth $27,885 in 2005, 12,916 kg in valued $105,048 in 2006 and 7,273 kg worth $60,561 in 2007.
Source: UNBConnect