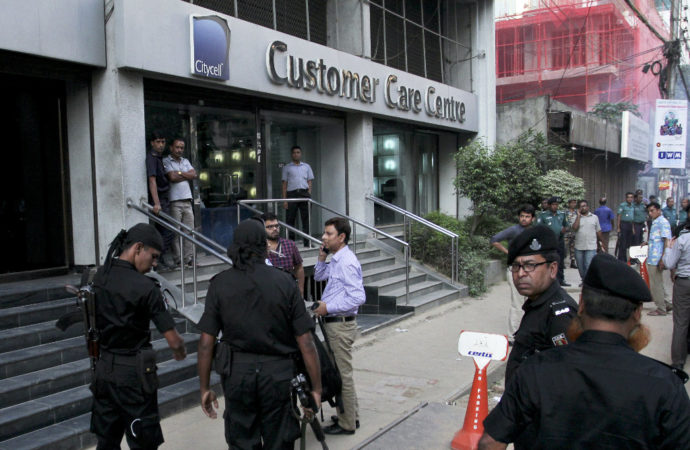 Citycell employees will launch a protest if the management fails to respond positively to their demand by Tuesday
Employees of Citycell have demanded that the mobile operator management immediately clear all their unpaid dues.
Leaders of the Employees' Union of Citycell will submit a letter in this regard to the top management of the country's oldest mobile phone operation on Sunday, said Ashraful Karim, president of the union on Saturday.
"We will officially place our demand before the management and expect a positive response from them in this regard by Tuesday. If they fail to do so, the employees of Citycell will launch a protest programme," he told the Dhaka Tribune.
He urged the management to resolve the issues as soon as possible.
Citycell's operation was shut down by Bangladesh Telecommunication Regulatory Commission (BTRC) on Thursday after it failed to pay outstanding government dues of Tk477 crore.
The telecom regulator took the decision following a High Court order.
Ashraful also urged the state minister for posts and telecommunications to intervene and take steps so that Citycell employees would be paid their due salaries.
But State Minister for Posts and Telecommunications Tarana Halim said it was Citycell's responsibility to clear the dues of its employees.
Speaking at a programme held by Bangladesh Telecommunication Company Ltd (BTCL) a day after the suspension of Citycell's operation, Tarana said: "BTRC is only a regulator. It is up to the mobile phone operator [Citycell] as to how they are going to pay off the unpaid salaries of their employees. It is their responsibility."
A total of 430 people were employed as permanent staff at Citycell when it was shut down.
Most of the employees did not get paid in the last four months, while officials at the managerial and executive level had not received bonuses on the last two Eids, sources told the Dhaka Tribune.
Some of the employees have not been paid their salaries and bonuses for 14 months, the sources added.
After the BTRC announced to shut down Citycell's operation, its employees staged a demonstration for arrears and compensation, but their demands went unheeded.
The Dhaka Tribune tried to get a comment from the company's Chief Technology Officer Mahfuzur Rahman in this regard, but could not reach him despite several attempts.
Meanwhile, the shutdown of the mobile phone operator has put nine banks and three financial institutions in deep trouble, as it mobile phone operator took Tk1,500 crore loan from these institutions, according to Bangladesh Bank.
BTRC, in a public notice on July 31, asked Citycell subscribers to shift to other operators by August 16. Later, the deadline was extended to August 23.
Source: Dhaka Tribune