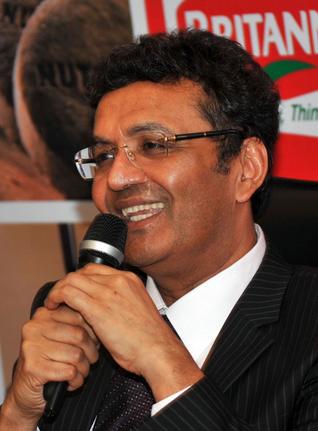 Britannia Industries Ltd (BIL) is looking at an entry into Bangladesh and Sri Lanka. The company which makes biscuits, cakes and rusk, is also planning to launch a disruptive product within this year.
"We are planning to revisit the SAARC countries. Bangladesh has a very big population, their habits are close to us…. some preliminary work has begun" Varun Berry, Managing Director, said at a press meet here on Tuesday. The company was also eyeing a presence in Sri Lanka. He was elaborating on points made by Chairman Nusli Wadia at the company's annual general meeting.
Britannia is putting in place several strategies to emerge as the market leader in the Rs.25,000-crore biscuit market, overtaking Parle. It is planning a capital expenditure of Rs.200 crore over the next two years in innovation and expansion of its 74,000 tonnes monthly capacity.
Mr. Berry said the company was planning a Rs.20-crore investment on an innovation centre in Bangalore and was planning "a genuinely disruptive product" within the next six months. He declined additional information on this.
He said that while margins were under pressure due to increase in costs of flour and milk, Britannia's strategy of optimising costs, scaling up capacities and putting plants in the right places was giving dividends. "Biscuit market has taken a beating in the downturn and growth rates had halved from the 15 per cent CAGR witnessed two years ago." He said that the company was outgrowing the market.
Britannia closed the first quarter on Tuesday with a 15 per cent rise in its operational profit on a standalone basis.
He said that it was also the company's strategy to reduce the portion of outsourced products from 50:50 now to 60:40 within 2-3 years. Four years back, BIL made only 30 per cent of its products. "Reducing outsourcing cuts costs for us while bringing fresh products to the market," he said.
On the fate of 'the Daily Bread' outlets, which Mr. Wadia said was not a shining star for BIL, Mr. Berry said that these outlets, selling bakery items would be re-examined. "It is not our business to be in retailing and a loss of about Rs.2 crore was made in 2013-14 on a Rs.20 crore turnover.
Source: The Hindu