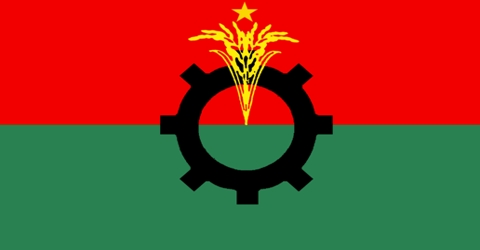 Claiming their party is the number one political party in the country, BNP leaders on Friday vowed to 'restore' democracy in Bangladesh as they did in the past.
"Democracy is now besieged in the country. BNP will surely help the nation overcome this situation. We'd earlier introduced multiparty politics and restored democracy. As long as BNP exists, it'll work for democracy. We'll certainly restore democracy," said BNP standing committee member Jamiruddin Sircar.
He was speaking at a discussion at the Jatiya Press Club arranged by Barrister Abdus Salam Talukder Smrity Sangsad marking his death anniversary.
The 16th death anniversary of former BNP secretary general Abdus Salam Talukder was observed on Thursday amid various programmes arranged by BNP and Barrister Abdus Salam Talukder Smrity Sangsad.
Sircar said this is not the right observation that BNP has lost its lustre by boycotting the last national election. "We're still the number one party of the country and will remain so in the future as well."
Recalling the contributions of BNP's 4th secretary general Salam
Talukder to the country's development and democracy, he said Salam
Talukder had involved in politics in his student life with a dream to work for people and played an important role in restoring democracy in the country.
Another BNP standing committee member Gayeshwar Chandra Roy said
Salam Talukder was the BNP secretary general when the party had been on a strong movement against autocratic-Ershad regime to restore democracy. "He was an uncompromising leader in the party as that of party chairperson Khaleda Zia."
He said the BNP leader was always in favour of democracy and carried out struggle to protect it.
BNP standing committee member Nazrul Islam Khan said democracy which the nation established through shedding huge blood in the Liberation
War and anti-Ershad movement is now obliterated. "Now there's no government in the country elected by people. Incidents like child killing, repression on women, killing and enforced disappearance are going up gradually for lack of a pro-people government."
Addressing the programme, Abdus Salam Talukder Smrity Sangsad president and ex-VC of Dhaka University professor Emajuddin Ahmed said it will not be possible to march forward and ensure sustainable development in the country as long as democracy cannot be effectively restored.
He suggested publishing a book on the colourful political life of Salam Talukder.
Source: UNB