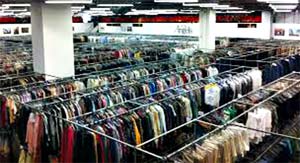 The new Indian Prime Minister Narendra Modi who is known for entrepreneurship development to make his home state Gujrat a prosperous state when he was its Chief Minister is keen this time to allow Bangladesh garment industry to open its business network there.
A business team is now on a visit to Gujarat to select a garment warehousing site that will be constructed by Bangladeshi entrepreneurs to boost exports to India. The team visited public and private sites in Gujarat in the last two days. The delegation members also sat with senior government officials and top businessmen in the state and exchanged views on how to implement the scheme, president of the Federation of Bangladesh Chambers of Commerce and Industry (FBCCI) Abdul Matlub Ahmad told the media.
Ahmad who was long time president of India0Bangladesh Chamber of Commerce and Industry (IBCCI) is leading the team comprising representatives from Bangladesh Garment Manufacturers and Exporters Association and Bangladesh Cotton Association.
The Indian government has accepted Bangladesh's proposals and agreed to allocate lands to establish the business hub in Gujarat, he said.
Bangladesh looks to establish the hub as the country seeks to boost its annual garment exports to the Indian market to $1 billion in three years from about $100 million now.
Bangladesh has been trying to sign a deal with India for many years to maintain a steady supply of cotton to Bangladesh as India sometimes stops the supply of the fibre without prior notice.
As a result, Bangladesh's textile and garment sectors face troubles. So Bangladesh has  proposed to set up some yarn manufacturing units in India so that garment manufacturers of Bangladesh can spin yarn from cotton there and send it back here, he said.
The warehouse, new garment factories and spinning mills would be constructed and operated by Bangladeshi entrepreneurs. India will only allocate the lands.
It is also an opportunity for India to receive foreign direct investment and create jobs, Matlub Ahmad said.
On the restriction by Bangladesh Bank on investing abroad, Ahmad said the government is now much more liberal as its foreign currency reserves are close to $27 billion.
The BGMEA had demanded allocation of 50 acres of land in India to establish the warehouse during Indian Prime Minister Narendra Modi's visit to Dhaka in June.
Demand for Bangladeshi garments is high among the growing middle class in India thanks to lower prices.
India is a big market for Bangladesh with an annual retail market size of over $40 billion for the growing middle-class consumers; Bangladesh is yet to take advantage of the vast Indian market.
The new warehouse and garment manufacturing will slowly pave the way of greater market access to India BGMEA leaders on the team told the media back in Dhaka.
Source: Weekly Holiday