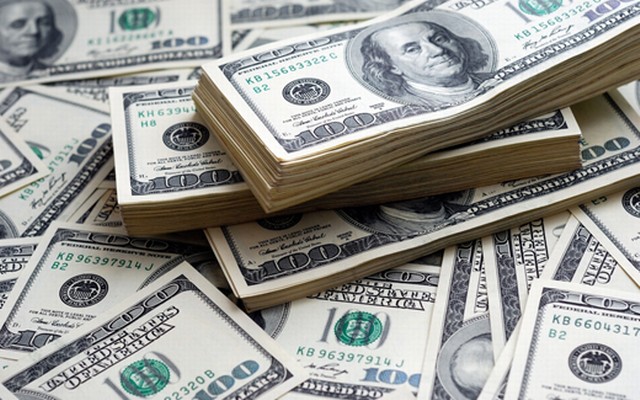 Bangladesh have received $392.40 million in remittance in the first 11 days of November.
The private banks of the country received $267.39 million while the nine foreign banks fetched $3.45 million.
Meanwhile, six state-owned commercial banks Agrani, Janata, Rupali, Sonali, BASIC and BDBL received $117.36 million while two state-owned specialised banks got $4.20 million.
Islami Bank Bangladesh Limited (IBBL) leads the remittance earning with $98.80 million followed by Dutch-Bangla Bank with $18.18 million.
Of the state-owned banks, Agrani Bank received $41.57 million while Janata Bank $30.07 million, Sonali Bank $29.11 million, Rupali Bank $6.39 million, BASIC 0.02 while BDBL received no remittance.
Among other private banks which are in leading positions in earning remittance include Pubali Bank ($15.57 million), National Bank ($14.63mn), Uttara Bank ($13.21mn), Trust Bank ($9.83mn), AB Bank ($8.72mn), Bank Asia ($11.26mn), Prime Bank ($8.46mn), Mercantile Bank ($7.30mn), Brac Bank ($6.92mn), NCC Bank ($5.07mn), Trust Bank ($5.13mn), EXIM Bank ($1.21mn) and Shajalal Islami Bank ($1.08 mn).
Some private banks like Farmers Bank ($0.04mn), SBAC Bank ($0.35mn), One Bank ($0.27mn), Modhumati Bank ($0.04mn), Midland Bank ($0.04mn), Meghna Bank ($0.10mn), ICB Islamic Bank ($0.01mn), and IFIC Bank ($0.96mn) showed poor performances in earning.
Source : Ittefaq