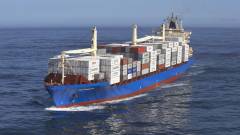 Cabinet committee on public purchase has approved proposals of the home and shipping ministries to procure 10 ships from China and Italy.
The cabinet committee meeting, chaired by Finance Minister AMA Muhith yesterday, gave the approvals to meet the demand of the Shipping Corporation and Coast Guard.
Of the ships, the procurement of six will be financed by Exim Bank of China, and these ships will be imported from China, while the Home Ministry will buy four ships from Italy with the government fund for Bangladesh Coast Guard, said Cabinet Division Secretary Mostafizur Rahman.
"The cost of the six ships from China will be Tk1,811 crore and the four ships from Italy will cost Tk963 crore," he told reporters after the meeting.
Besides, the cabinet committee has asked the Public Works Ministry to seek opinions from the Law and Parliamentary Affairs ministry on duty waiver proposal for the import of construction material by a Malaysian consortium.
The committee made the suggestion as the Public Works Ministry placed the duty waiver proposal. The consortium will construct 8,400 flats at a cost of Tk5,285.55 crore in the capital's Uttara.
Malaysian private construction firms Gemilang Land Development SDN Berhad and ALM-Gemilang Construction Ltd form the consortium and will construct 100 16-storey buildings.
The total cost of the project is estimated to be Tk5,285.55 crore to construct 15.3 million square feet of new housing space. The proposed cost of each square foot in the apartments is Tk3,450.
The Malaysian consortium will be expected to build total floor space of 15 million square feet at blocks B and C of the Utarra Apartment Project meant for lower and middle-income groups.
In October 2011, the government approved the approximately Tk9,030 crore project for the construction of 20,160 units.
It will be built on a design-build-transfer basis under the technical and financial management of the Malaysian government by 2016.
Source: Dhaka Tribune