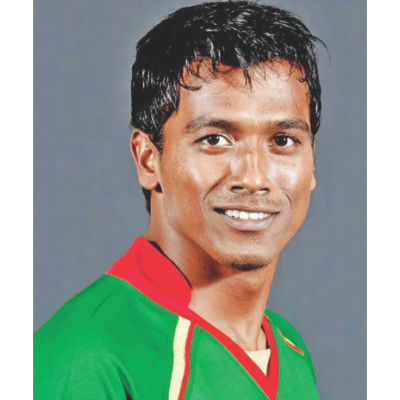 Bangladesh pace bowler Rubel Hossain on Thursday said that he was 'disappointed to miss out' the one-off Test against India.
"Bangladesh does not get to play too many Tests, so there's no doubt that I am not disappointed to miss out. But there's nothing I can do now," said the front-line bowler to The Daily Star over phone, a day after the Bangladesh think-tank surprisingly dropped him in an attempt to get the best out of him in the coming three ODIs.
While the match in question is now at the mercy of rain, which completely washed out the second day's play at Fatuallah yesterday, Rubel's statement echoed the sentiment of the Tigers fans, who were equally disappointed for not seeing the pacer in the playing eleven.
The 25-year-old fast bowler, who created a ripple in the World Cup and attracted Indian attention after dismissing Virat Kohli cheaply in that much talked-about quarterfinal, also said that he was feeling fine after recovering from a side strain for which he missed the second Test against Pakistan last month.
"I am good at the moment. I have recovered. There's nothing to worry," he said.
"I won't say that I am not fully fit, but for a Test match one needs to have an extra amount of preparation," observed the right-arm fast bowler.
"All I am looking forward to is the ODI series. I want to be completely ready and match-fit by the time the ODIs begin. I really want to put in a good performance against India," said Rubel.
Source: The Daily Star