Bangladesh has garnered a big surplus in balance of payment (BoP) in July, the first month of the current fiscal year.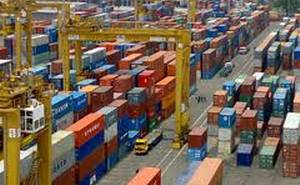 According to central bank statistics, BoP surplus stood at $1.023 billion at July-end against $576 million a year before.
Economists have credited the growth in surplus with export earnings surpassing the import soending and increased inflow of remittance before the Eid-ul-Fitr.
According to Bangladesh Bank, exports exceeded imports for the first time in July, when the export-import surplus stood at $195 million against $129 million deficit in the same month last FY.
Centre for Policy Dialogue (CPD) Executive Director Mustafizur Rahman, however, does not see any good in the BoP surplus.
He told bdnews24.com: "Nothing can be said analysing only one month's statistics. However, it can be said it (surplus) happened due to decline in imports."
He said the surplus was not good in the current context.
"We have to raise investment by all means. And for that imports must be increased. Especially we have to give attention to rise in imports of capital machinery and industrial raw materials," he added.
The researcher said many economic indicators owere positive. "But investments have come to a standstill. So imports have to be increased for flourishing industries."
Another economist Zaid Bakht called export earnings exceeding the import expenditure 'a stray happening'.
He said remittance played the key role in BoP surplus rise.
According to central bank statistics released on Monday, Bangladesh earned $2.965 billion from exports (based on FOB prices) in July, when it imported goods worth $2.77 billion (FOB prices-based).
In that month, the statistics show, imports dropped by 11.36 percent and exports also declined by 1 percent.
The surplus was $1.54 billion at the end of 2013-14 FY and $2.346 billion a year earlier.
According to the central bank, Bangladeshis living abroad remitted $1.303 billion in July – a 19 percent growth over the same month last FY.
Foreign investments also marked rises in July.
Bangladesh attracted $123 million in foreign direct investment (FDI) and $195 million in portfolio investment in that month. The figures were $111 million and $163 million respectively a year earlier.
Source: bdnews24