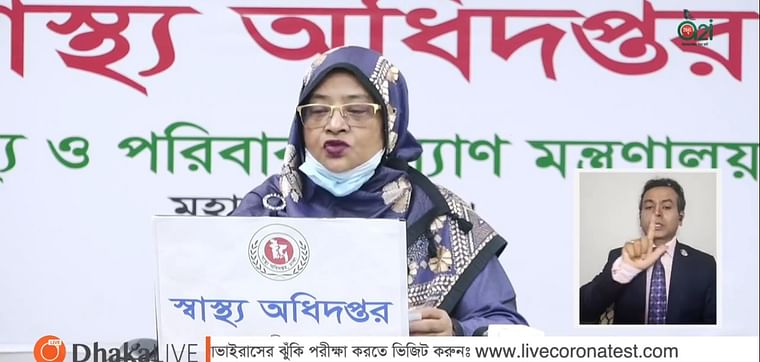 The numbers of coronavirus deaths and infections kept rising in Bangladesh with 22 new deaths and 2,381 new infections reported in the past 24 hours until 2:30pm on Monday.
Additional director general of Directorate General of Health Services (DGHS), Nasima Sultana, said this during a regular online briefing in the afternoon.
With the latest figure, the death tally rose to 672, she said.
The authorities have so far confirmed 49,534 coronavirus infections in the country since they announced the country's first three cases on 8 March.
The DGHS reported 2,381 new infections — 20.81 per cent of the 11,439 samples tested during the same period.
Nasima Sultana also said some 816 patients recovered in the 24 hours and the total number of recovery stands at 10,597.