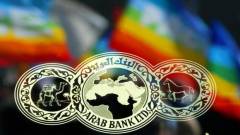 Arab Bank Plc ARBK.AM goes on trial next week in New York over claims that it provided material support to the Palestinian group Hamas, in what one of the plaintiffs' lawyers said is the first terrorism financing case against a bank to go to trial in the United States.
Almost 300 US citizens who were the victims, or the family members of victims, of militant attacks allegedly committed by Hamas in Israel and the Palestinian territories between 2001 and 2004 sued the Amman, Jordan-based bank in 2004.
About 200 other plaintiffs in the lawsuit with claims against the bank stemming from attacks blamed on the al-Aqsa Martyrs Brigades and other groups have not yet gone to trial.
The plaintiffs accused the bank of violating the US Anti-Terrorism Act, which allows victims of US-designated foreign terrorist organizations to seek compensation. The US State Department designated Hamas a terrorist organization in 1997.
Arab Bank has said it did not cause or provide material support for the attacks.
US District Judge Brian Cogan, who is presiding over the case in Brooklyn federal court, has said the trial could last up to 60 days. Jury selection begins on Monday.
The bank could be liable for millions of dollars, said Gary Osen, a lawyer for the plaintiffs. He said this was the first terrorism financing case against a bank to go to trial in the United States.
The trial could be a guidepost for the other plaintiffs in the case, Osen said. Meanwhile, civil terror financing cases are pending against Bank of China Ltd (601988.SS) and Credit Lyonnais SA (CRLPp.PA) in Manhattan and Brooklyn federal court.
The plaintiffs' evidence will include bank records and newspaper advertisements showing that Arab Bank maintained accounts for Hamas operatives and processed payments for the families of suicide bombers, Osen said.
Arab Bank has said it will argue that of millions of transactions it processed during the period, only four processed in New York involved parties the United States had designated as terrorists, which it reported to US regulators who took no action.
In a statement issued on Tuesday, the bank said it "provided routine banking services in compliance with applicable counter terrorism laws and regulations, and had no intention of providing support to Hamas or any other known terrorist organization."
In 2012, US District Judge Jack Weinstein, in the same Brooklyn federal court, dismissed a similar case against the bank, saying plaintiff Mati Gill could not prove it was responsible for injuries sustained in 2008 from gunshots fired from Gaza into Israel.
Daniel Alonso, a managing director with compliance consulting firm Exiger and former prosecutor, said courts apply strict standards to claims for recovery under the Anti-Terrorism Act.
"It's not enough simply to have failed in your controls," said Alonso. "The defendant must have caused injury to the victims through their actions."
The case is Linde et al. v. Arab Bank, US District Court for the Eastern District of New York, No. 04-2799.
Source: Dhaka Tribune