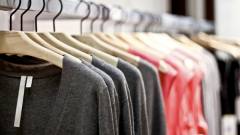 Overseas work orders for the country's apparel industry have started to rise, as an apparently calm political situation in the country has restored confidence of global clothing retailers.
According to Bangladesh Garment Manufacturers and Exporters Association (BGMEA) data, the number of taking Utilisation Declaration (UDs) that reflects the trend of production to be performed has increased in April compared to previous months.
RMG product manufacturers have taken 2,704 UDs, which were 2,415 in March, BGMEA data showed.
From the very beginning of January, the country's export-oriented RMG and other sectors suffered severe trouble due to political unrest that took a heavy toll on the economy.
As a result, the global retailers lowered placing their work orders as they were afraid of timely shipment.
"The work orders for the clothing industry increased as the global buyers are feeling much more confidence due to calm political situation after a setback in January-March period, BGMEA Vice-President Reaz Bin Mahmood told the Dhaka Tribune.
On the other hand, positive inspection report on safety standards also acted as a catalyst, said Reaz.
The present trend of placing work orders also proves that the buyers kept their promises of not leaving Bangladesh in sourcing RMG products, Reaz added.
It is a good sign for Bangladesh and it has been proved that Bangladesh's RMG sector is safe which is again on track, he further said.
"As the uncertainty is over, the orders will increase as usual, Exporters Association of Bangladesh (EAB) President Abdus Salam Murshedy told the Dhaka Tribune.
These orders do not reflect the full-fledged confidence of buyers and it may be the reflection of seasonal orders, said Salam.
"If the trend continues, we can make a comeback."
But the Giant Group Managing Director, Faruque Hassan, said though the sector witnessed a rise in getting work orders, it did not reach an expected level.
Production cost has increased due to compliance issues, and because of higher prices, Bangladesh fails to gain expected works orders, observed Faruque.
He emphasised competitiveness for regaining the momentum of work orders.
According to Export Promotion Bureau (EPB) data, in July-April period of the current fiscal year, Bangladesh earned $20.56bn by exporting clothes, which is 2.98% higher compared to the same period in last financial year.
Currently, RMG sector contributes over 81% to the total export earnings.
The government has also set the export target of over $26.89bn for the apparel sector, which employed over 4.4m workers, mostly rural women.
Source: Dhaka Tribune