'Al-Qaeda Bangladesh chief coordinator' held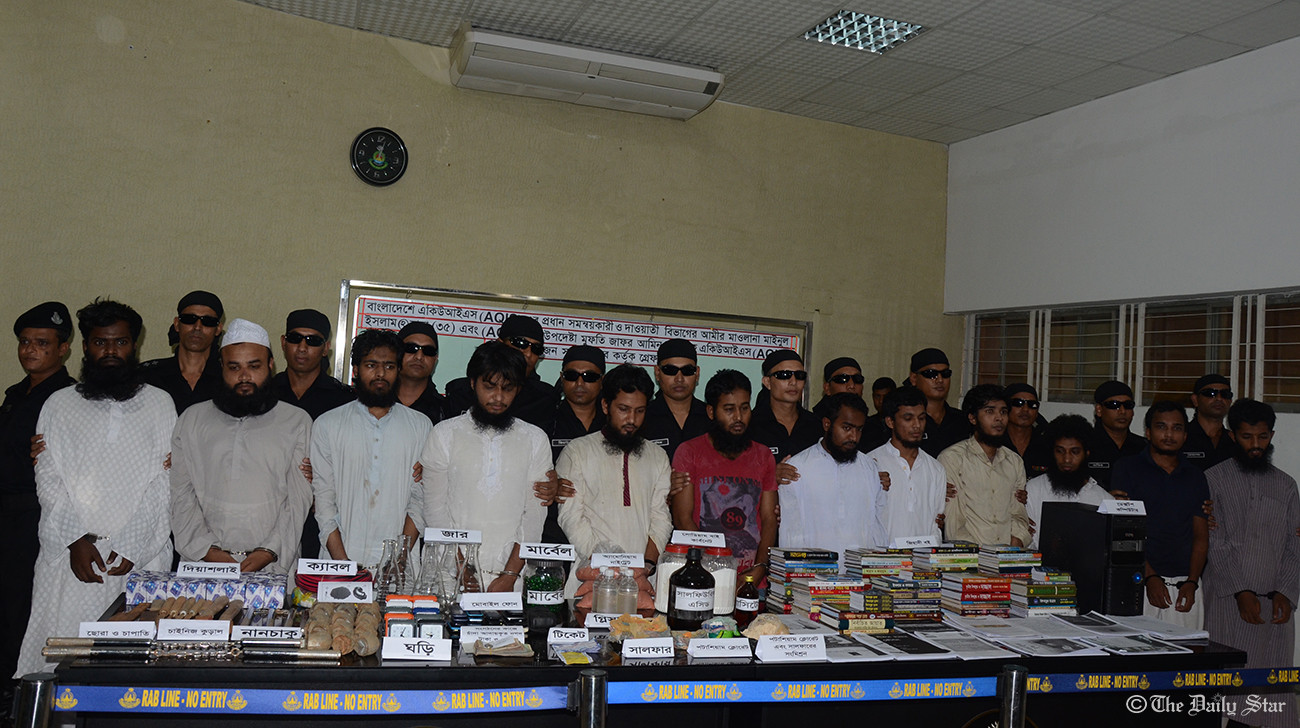 Law enforcers today claimed arrest of 12 militants of al-Qaeda in the Indian Subcontinent including its Bangladesh chief coordinator from Dhaka.
They were held in crackdown through different parts of the capital, Maksudul Alam, assistant director of Rapid Action Battalion (Rab) legal and media wing, told The Daily Star.
Among the 12 are Mufti Mainul Islam, Bangladesh's chief coordinator of the outfit, and its Advisor Maolana Zafor Amin, the Rab official said.
Twelve Al- Qaeda men were arrested in Dhaka today which foiled their plans of carrying out countrywide terrorist attacks.
"Huge stash of explosives, bomb-making materials, knives, training and jihadi books were seized from their possession," he said.
Later, the other detainees were identified as, MD Saidul Islam, 20, Md Mosharraf Hossain, 19, Abdur Rahman Bepari, 25, Al Amin, 28, Mujahidul Islam, 31, Ashraful Islam, 20, Rabiul Islam, 28, Habib, 26, Shahidul Islam, 29, and Altab Hossain, 26.
"They were planning to stage sabotage throughout the country," Maksudul Alam later said in a press briefing. "They were plotting to break Dhaka jail and bring out their top leader Maolana Main Uddin."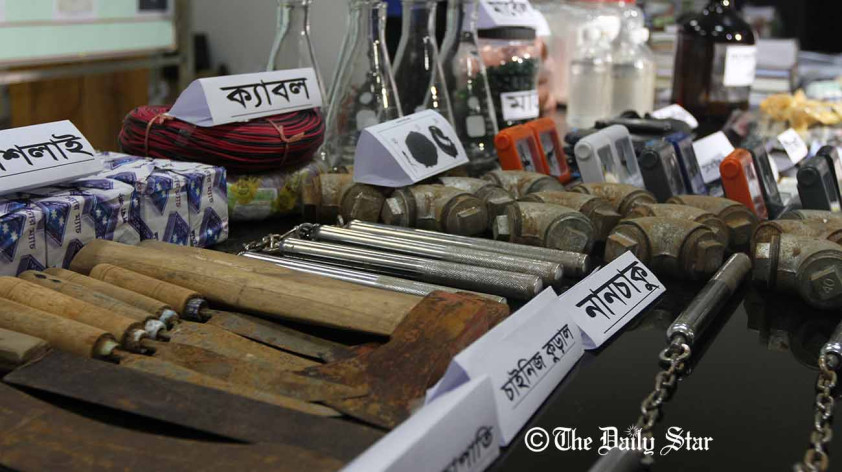 Huge stack of explosives have been recovered from their possession.
After the brutal murder of writer Avijit Roy earlier this year, the al-Qaeda in Indian Subcontinent (AQIS) said to have released a video claiming responsibility of the killing.
In September last year, al-Qaeda launched a new branch to "wage jihad" in South Asia to invigorate its waning Islamist extremist movement.
Al-Qaeda chief Ayman al-Zawahiri then said, in a video message, the new chapter would take their fight to Myanmar, Bangladesh, and India.
Source: The Daily Star