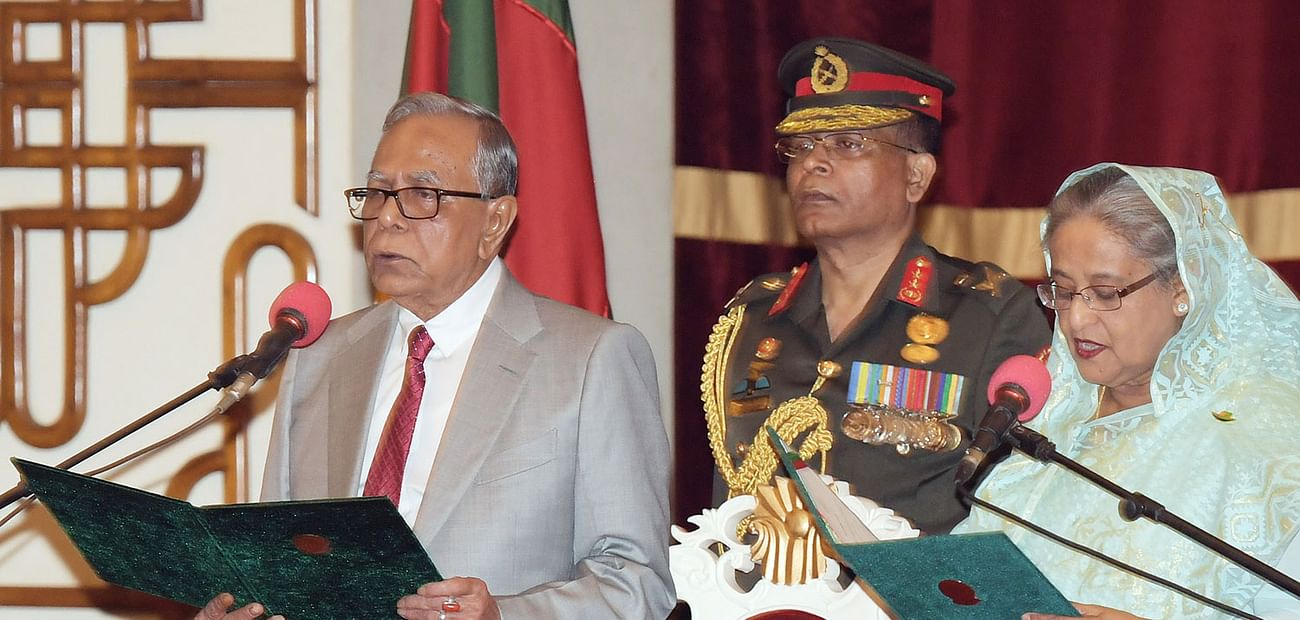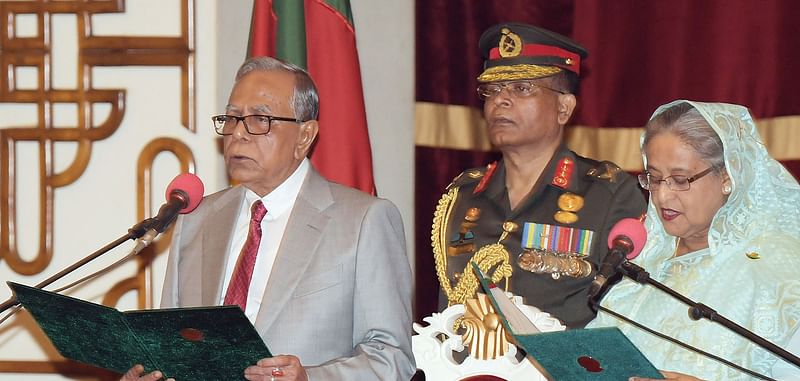 Ruling Bangladesh Awami League has greeted the people on the completion of an era of AL government at a stretch under the leadership of Bangabandhu's daughter prime minister Sheikh Hasina.
Awami League general secretary, in a statement on Tuesday, congratulated the people and announced the party's programmes marking the anniversary.
Doa mahfil and special prayers will be organised wishing long life and sound health of prime minister and Awami League president Sheikh Hasina and overall welfare of the people.
Dhaka city south and north units of AL will arrange a doa and milad mahfil centrally at the party's Bangabandhu Avenue central office after Asr prayers. Milad and doa mahfil will be arranged at all mosques across the country in convenient time.
In the statement, Quader said the government under the leadership of Sheikh Hasina has made unprecedented development and progress in the country in the last 12 years and Bangladesh has become a role model of development at the international arena.
The country has set a unique example by surpassing all the South Asian countries in maximum socio-economic indices, he said, adding that the government has strengthened democracy and good governance.
Bangladesh, he said, also made remarkable instances in facing the coronavirus pandemic and different natural disasters.
Prime minister Sheikh Hasina's wisdom, firmness, honesty and courage have attained global accolades, he said.
He said attainment of these successes has been possible due to united efforts of people and their hundred per cent trust in the AL government and their unparallel support.
Sheikh Hasina became prime minister for the third time when Awami League formed government after winning the 5 January 2014 general elections.
After the general elections on 30 December 2018, Awami League formed government for a record third straight term. Party president Sheikh Hasina became the prime minister for the third in a row and fourth time overall.