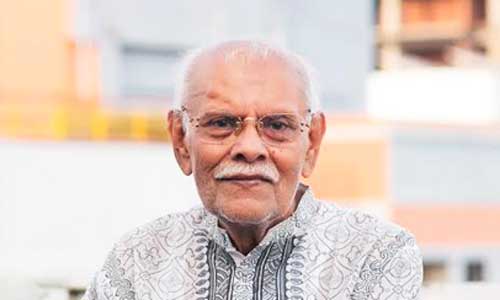 Noted actor Sirajul Islam died of old age complications at his Niketan home in the capital on Tuesday morning. He was 78.
Family sources said the actor breathed his last at about 9:00am.
Sirajul is survived by wife, one son and two daughters.
He was buried at Banani Graveyard after a namaz-e-janaza after Asr prayers today.
Born on May 15 1938, in Hugli of West Bengal, Sirajul settled in Dhaka with his family after the partition in 1947.
For his passion for acting, Sirajul joined radio as a casual artiste. His first performance in radio was for a play titled Rupali Chand, in which he played the role of a school teacher. Sirajul began his career as a film artiste with a role in Raja Elo Sahare, which was directed by Mahiuddin.
He had appeared in more than 300 films including Nachghar, Anek Diner Chena, Sheet Bikel, Bandhan, Bhaiya, Rupban, Ujala, 13 Feku Ostagar Lane, Binimay and Dumurer Phul.
Sirajul had obtained National Film Award in 1985 for his performance in Chashi Nazrul Islam's film Chandranath.
Besides acting, Sirajul also directed films. His film Sonar Harin received great audience acclamation in 1981.
The star-studded film featured many superstars of that time including Shabana, Kabari, Babita, Sucharita, Abdur Razzak, Bulbul Ahmed, Golam Mustafa, Anwara, and others.
Actress Babita was one of the artistes of that film. 'He was an outstanding actor and director,' said Babita about Sirajul Islam.
'I have some very good memories with the actor-director. He was a very good man always joking, smiling and merrymaking. I am going to miss such a jovial man like Sirajul Islam,' she added.
Supplementing Babita, actor Prabir Mitra told New Age that he acted in many films with Sirajul Islam. 'He was close to my heart and I often visit him and we would talk for long time,' said Pabir.
'It is a great loss for the industry to have a guardian like artiste like Sirajul Islam,' he added.
Source: New Age