A launch MV Sathil with 50-60 passengers has capsized on Ramnabad river in Golachipa, Patuakhali at 3pm due to storm.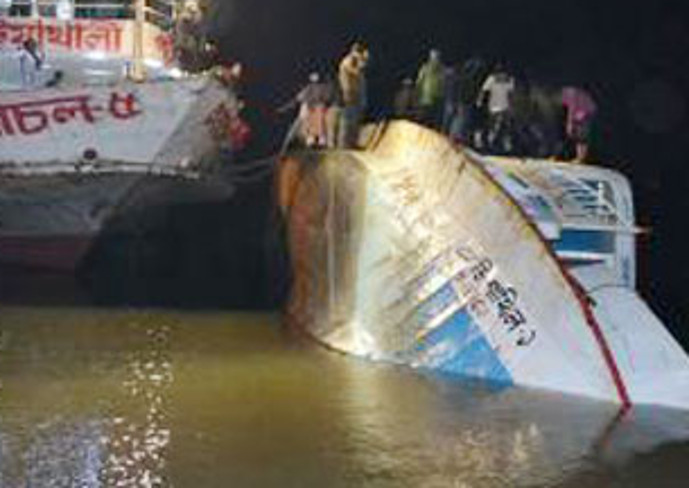 Eight bodies have been recovered from the Ramnabad river by the locals after a launch capsized due to storm  in Galachipa upazila, Patuakhali on Saturday afternoon.
Out of eight deceased, six have been identified as Rishat, 5, Lutfa, 50, Runia, 20, Monwara, 50, Esahaq, 6,and  Nebu Begum, 35.
Manik, ASI of Kolagachhia police investigation centre, has told about the deaths to the Dhaka Tribune.
The identities of the rest two could not be known immediately, he said.
Deputy Commissioner of Patuakhali Amitav Sarkar said: "BIWTA salvage ship MV Hamza and fire service personnel have started for the spot but it will take time as the spot is far away."
Over 50 people have gone missing after a launch MV Sathil with 50-60 passengers has capsized at 3pm due to storm on the Ramnabad river in the middle of Sikdarbari point 3 between Eshadi and Kalagachhia launch stations  while it was heading to Patuakhali from Golachipa.
Some 13 managed to swim ashore.
No rescue operation has been started yet, the ASI said.
Source: UNBconnect