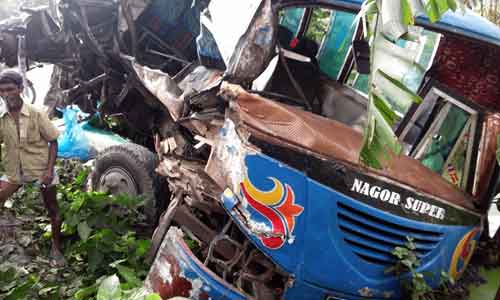 Three people were killed and another 10 injured when two buses collided head-on in Bogra on Thursday morning.
Only one of the three dead could be identified – Jahidur Rahman, 42.
The accident took place in Bharua of Shibganj on Rangpur-Bogra highway around 6:30am, said police.
Shibganj police said one of the buses was travelling to Dhaka from Rangpur while the other was heading for Panchagarh from Dhaka.
Police and rescuers rushed the spot. Police seized both of the buses.
Source: New Age