Policy supports and cash incentives will be given to these 11 products to boost export earnings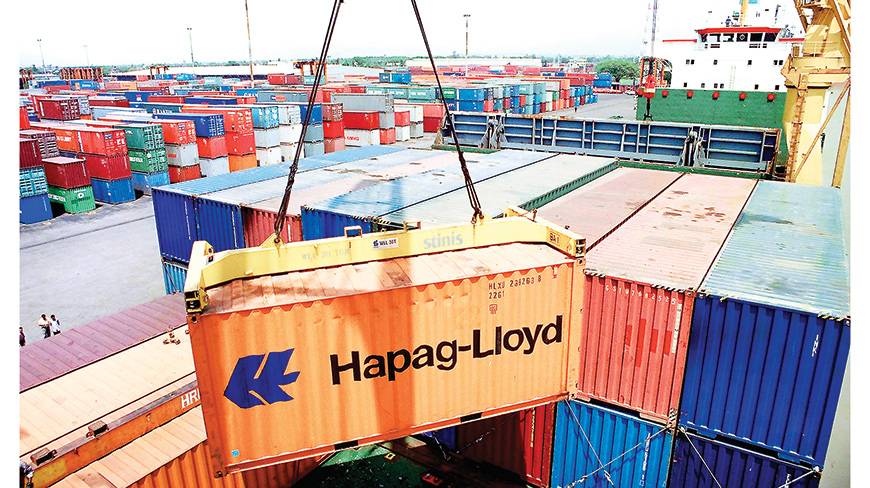 The government has taken a set of measures to diversify export basket with special focus on 11 manufactured products, officials said.
These products are ship-building, pharmaceuticals, furniture, Poppadom (a snack item), rubber, ICT, frozen food, electric home appliance, home textile, jute and jute goods, printed and packaging material, sources in the commerce ministry said.
"Policy supports and cash incentives will be given to these 11 products to boost export earnings," said an official.
The products that have good demand in Europe, America and other parts of the world were selected for diversifying exports after a series of meeting with the stakeholders, he said.
He said steps will also be taken to help maintain quality and compliance in line with the international standard, and also increase productivity.
Aiming to explore new markets, new commercial wings will soon be opened in five countries – Uzbekistan, Italy, Saudi Arabia, Poland and India – said another said official.
"Under the sixth five year plan, the government has taken initiative to explore new export markets for Bangladeshi products," Commerce Secretary Mahbub Ahmed said earlier.
Despite Bangladesh exports worth of $27bn being sent to over 150 nations in 2012-13, 80% of exports went to the US and Canada in North America, European Union and Japan, according to Export Promotion Bureau (EPB).
The country is now totally depended only on single product (RMG) that accounted for 81% of total export earnings.
"We do not want to be confined to limited products," said Commerce Minister Tofail Ahmed earlier.
After RMG, the second best is home textiles that made up 2.7%, followed by Jute and Jute goods 2.7%,  frozen food 2.2%, shrimp 1.9%,  jute yarn 1.8%, footwear 1.8%, leather 1.7% , engineering 1.32% and other rest, EPB latest data shows.
"The gap between the first 81% and second 2.7%, which is not good news for the economy," said MA Taslim, trade analyst and professor of economics at Dhaka University. "The more we can export products, the more we can keep the economy free from risk."
Global marketing Guru Philip Kotler visited Bangladesh last year recommended branding Bangladesh for increasing exports in the international market.
"Because brand image increases acceptability of products even at a higher price. Branding Bangladesh movement shall not get tired too quickly."
Chairman of Policy Research Institute of Bangladesh (PRI) Zaidi Sattar said: "Around 98% of Bangladesh's exports are final consumer products with little or no intermediate goods."
He said this needs to change as trade in intermediate goods is the fastest component of global trade.
"The spectacular success of the RMG industry has not been replicated. A major reason for this is the existence of anti-export biases in non-RMG export production."
PRI operations director Khurshid Alam said establishing special economic zones will bring foreign investment that could help link Bangladesh to the global value chain and in the process, diversify its export base.
In 2008, to diversify exports, the government had taken a project styled "One District, One Product" but yielded hardly any result as yet.
The only outcome of the project scheme was to identify two products – rubber and Poppadom – for export potential.
EPB officials said Poppadom has a huge demand in neighboring India and Middle-eastern countries, but transportation of the product is difficult because of its fragility. Dinajpur produces quality Poppadom in a huge quantity.
Source: Dhaka Tribune